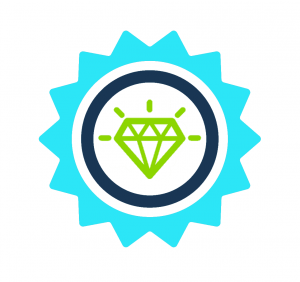 Informal learning is the best way of gaining knowledge and skills in the workplace. We are a bit like sponges – we suck up experiences and knowledge and we learn from observing other people.
Research shows that we actually gain more knowledge more effectively in informal learning contexts, rather than in traditional 'formal' training situations. That's not to say formal training such as eLearning isn't necessary or effective (quite the opposite!) but it's clear that in general the learning paradigm is moving from traditional instructor-led training to a culture of constant knowledge acquisition, where the focus is on continued learning, not discrete training events.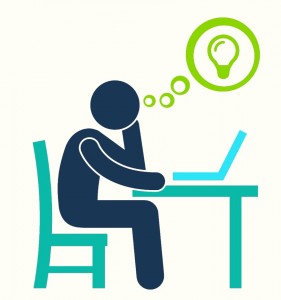 This means that it's pretty important your organisation encourages informal learning, otherwise known as 'social' learning, because it involves employees learning from those more experienced, sharing their knowledge and collaborating. Informal learning also covers more general learning at work, such as trial and error, learning from feedback and coaching.
It's vital that organisations give learners the opportunity to learn informally at work. If we're stuck in cubicles, barely allowed to have a chat around the watercooler, or have such strict KPIs we can't afford to stop what we're doing even for a moment, informal learning will be stifled. Yet on the other hand, if we're given the opportunity to converse, work together and observe others, informal learning will flourish – and we'll actually learn more and improve our productivity than if we'd been chained to our desks the whole time.
Factors that influence informal learning
There are a few styles or types of informal learning, as hinted at above. This kind of learning can be done individually, with others, or an on organisational level. Here's more about each one in turn:
Individual informal learning
This includes self-directed learning, trial and error, and modelling (copying others). It is influenced – both positively and negatively, so watch out – by factors such as:
Confidence (if we feel capable of improving our skills)
Interest in the profession (do we care enough to actively learn?)
Endurance for change (are we happy to evolve with our situation and learn things as and when required?)
Previous experience (do we have a good outlook on learning?)
Professional capacity (are we able to essentially put our tasks on hold and dedicate an hour, a day, etc to improving our skills?)
Job satisfaction (if we're happy in our roles, does that make us more or less motivated to seek change?)
Accessibility (how able are we to seek out more experienced colleagues in order to learn from them, and are we able to access training when we want it?)
Peer to peer informal learning
This covers mentoring, coaching and working in teams to improve knowledge. Factors that influence this kind of informal learning include:
Climates of collaboration (is working together encouraged or discouraged?)
Sharing and trust (are more experienced others happy to share their experience, or are they worried about helping others to reach the same level as them?)
Feedback (is feedback readily accepted? How is it handled in the workplace? Is it a 'done thing' to seek feedback?)
Support and encouragement (if our manager isn't on our side, it'll be hard to get any kind of mentoring programme of the ground)
Opportunities to meet professionals (are we able to meet with more experienced colleagues or industry professionals? This can be hard if we work in a group setting with similarly-able colleagues)
Organisational informal learning
This style is slightly more formal than other kinds, since it can revolve around career development policies, job assignments and HR systems, but it is still very different from traditional 'formal' training programmes.
Factors influencing organisational/environmental informal learning include:
Learning support system (is there a structure in place to support us as we embark on learning?)
Rewards (everything is much more motivating and engaging if we are rewarded for it!)
Challenging and valuable work (if we don't feel challenged we may not feel any desire to increase our knowledge. Similarly, if we doubt our work is valuable, we might not find the motivation to improve)
Learning culture (is everyone else encouraged to learn, or is it a bit taboo? Does management accept, embrace or encourage informal learning?)
Time and space (are we afforded enough time to set ourselves career goals and work on different job assignments?)
Clearly, there's a lot more to 'informal learning' than first meets the eye. It's not only learning from others and learning while 'on the job' – there are many facets to informal learning and it's important that organisations understand and encourage each one.
Want to learn more about informal learning and how it can be combined with formal training? Download our free white paper by clicking the button below!
[hs_action id="6177″]