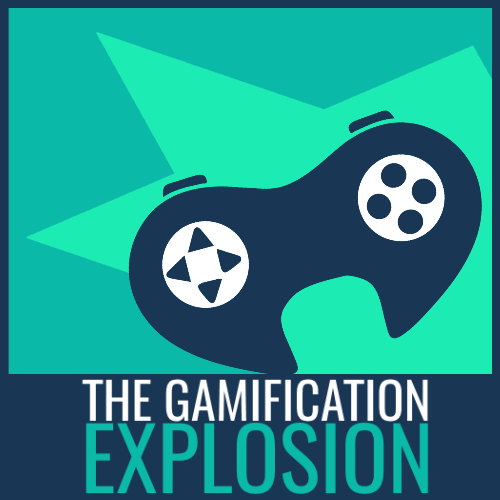 The Gamification Explosion (History Of Gamification Pt.3)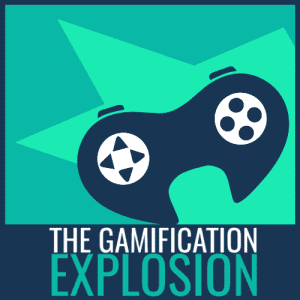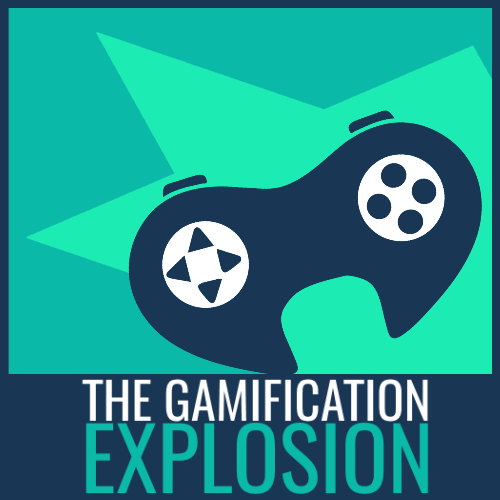 If you've been following out History of Gamification series, you'll have learned all about the pioneers who laid the groundwork for the world we live in today. If not, just follow the links for part one and two!
Pt1: Countdown to Gamification 
Pt2: The Birth of Gamification 
When we left you, we were almost a decade into the 21st century. With companies like Bunchball and Foursquare generating user engagement with game mechanics, the potential of gamification was starting to get noticed in a big way.
2010 – Gamification changes the world
Jane McGonigal delivers her groundbreaking TED Talk, Gaming Can Make a Better World, in which she prophesises a game-based paradise: "When I look forward to the next decade, I know two things for sure: that we can make any future we can imagine, and we can play any games we want, so I say: Let the world-changing games begin." 
Also this Year:
At the 2010 DICE Conference, Jesse Schell predicts that gamification will end up everywhere, from your toothbrush to your tax returns.
Gabe Zichermann releases 'Game-Based Marketing: Inspire Customer Loyalty' examining how game mechanics can be used to engage customers.
As the term 'gamification' gains traction, it's adopted by Bunchball and Badgeville to describe their services.
2011 – Gamification Explodes
Gamification Co. host the inaugural Gsummit in San Francisco attracting around 400 attendees (a number that would double by 2014). Jane McGonigal's game-changer, Reality is Broken is officially released at the summit.
A workshop entitled "Gamification: Using Game Design Elements in Non-Gaming Contexts" is held at the CHI (Computer-Human Interaction) 2011 conference, spawning the Gamification Research Network.
Also this year:
Are You A Human releases PlayThru, gamified human verification.
Apple adds achievements to Game Center with the release of the iOS 5.
The Fitbit activity tracker app is released.
2012 – More hype for gamification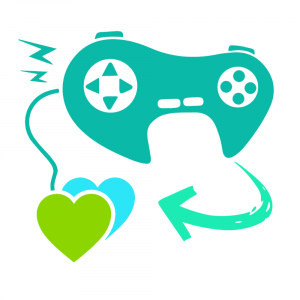 After adding gamification to its Hype Cycle in 2010, Technology research firm, Gartner predicts that by 2014 "70% of Global 2000 organizations will have at least one gamified application ".
Also this year:
2013 – More Gamification Research
Gamification 2013 is held at the University of Waterloo Stratford Campus. This conference brings together research in a variety of fields from not-for-profit to customer engagement.
Seminars and presentations throughout the conference examine ways to better use game mechanics and look to a future where gamification is applied to almost every industry.
Also this Year:
2014 -Gamification is Dead?!
With a large percentage of gamification initiatives not having the desired impact, a slew of articles like this one appear declaring the end of gamification as a business strategy.
However, further examination of the phenomenon shows that these initiatives failed because their implementation was not tied to a clear business goal. Gamification begins to be seen, not as a miracle cure to poor engagement, but as tool to combat it.
"We found that gamification is indeed very useful to engage audiences, but it's not necessarily the thing that drives the actual conversion and the actual revenue."  – Petar Karafezov, senior manager, digital marketing EMEA, Adobe
Also this year:
Live World Finals of the Loyalty Gamification World Championship are held online.
2015 – Gamification and Millenials
Gallup research is released showing alarming trends in employee engagement. The research finds that only 31% of employees are engaged with their work, and that millennials are the least engaged group (28.9%).
HR departments of major companies launch gamification trials to address the engagement issue.
Also this year:
Google Play Games app is updated to let users record and share video from supported mobile games.
2016 – The Future of Gamification?
As part of its AlphaGo project, Google DeepMind designs an artificial intelligence to become an expert gamer. Lee Sodol, the world champion of Go, a Chinese board game, concedes defeat to the computer in March. In order to win, AlphaGo needed to adapt its strategy on-the-fly with every move that Sodol made.
With computers now playing games for themselves, the implications for the future of gamification are incalculable. Be that as it may, at Growth Engineering, we've taken a stab at our own predictions. You can check out what we think the future holds here.
To find out more about using gamification effectively to engage your employees with their online training, download our white paper by clicking the button below!
[hs_action id="10535″]