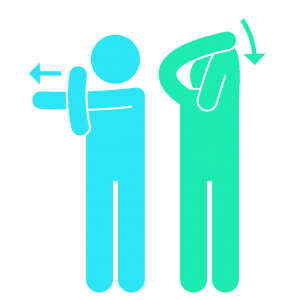 Gymnasts have it nailed – flexibility is great. Ooh, taking time to stop what we're doing, have a stretch, flex our muscles and touch our toes can really reinvigorate us and get our heart pumping.
Having a stretch every morning has been shown to improve our posture, increase blood flow and prevent general aches and pains. Try it now – reach your arms up and have a nice, long stretch. Ahhhh… that's the stuff. Stretching is very important for those of us with desk jobs, like yours truly. When we have to sit on our derrière for hours upon hours at a time, getting up to stretch our contracted muscles, pop our joints and reach for the sky can make a world of difference.
In the same way that stretching and flexibility is great for our bodies, it's also good for our minds. We can become so bogged down in the repetition of our everyday lives that we can't summon the strength nor the will to push ourselves further. Our brains congeal into a gloop of slow-moving thoughts, our synapses slump and we find ourselves daydreaming of running through a field, breeze in our hair, grass under our feet, sun on our backs, surrounded by birdsong… Ok, maybe we're going overboard here.
It might be the commute; maybe it's the stuffy office; perhaps it's the thought of missing your children's dinnertime again; maybe it's having to quit your cricket team as you can never get to the park in time – whatever the reason we're feeling constricted and trapped, the thought of being able to work more flexibly and freely is very appealing.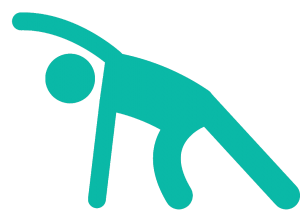 Many of us, therefore, will welcome the new 'flexible working' legislation that came in today in the UK. Before today, only carers and parents had the legal right to request flexible working – that includes working from home, part-time hours, varying daily/weekly hours (so long as you accrue the required number of hours over the month/year) and the opportunity to take sabbaticals, time off in lieu or career breaks. However, from today (3oth June 2014) all employees have a legal right to apply for flexible working. You can find out more about the new flexible working law 2014 here or carry on reading to find out what it means for employees and organisations.
It's great for employees
Flexible working allows employees to achieve a better 'work-life' balance, giving them the opportunity to spend more time with their families or undertake hobbies. It can also reduce childcare costs, since parents and primary care givers are able to start and end work at more convenient times.
One obvious benefit that jumps out to us – well, it would, really – is that flexible working affords employees the chance to become epic online learners. Many of us find it difficult to concentrate for long periods in the office and some of us simple don't have the means to study while at work, but flexible working gives us the opportunity to work from home to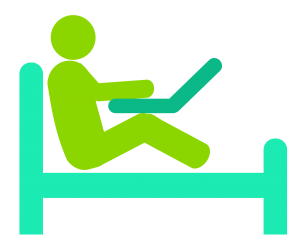 complete our online learning.
If learners are able to study in the comfort of their own homes – or parks, or libraries, or wherever they can take their laptop – whilst also being 'on the clock', they'll be engaged and motivated to work to their best of their ability. They can log on to their Learning Management System wherever they are, work their way through eLearning modules without distraction and take tests without having to answer the phone or reply to emails. They're being paid to lounge on the sofa and engage with a fun online learning platform – what's not to like?
It's also great for organisations
While it may be more obvious what the benefits of flexible working are for employees, there are also a multitude of benefits for organisations, too.
Companies that allow flexible working will find their employees are more loyal, more hard-working, less absent, more productive and essentially will be better employees.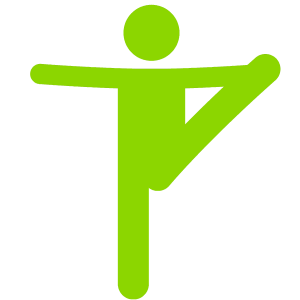 Imagine you're a sales manager and you have one particularly incredible employee. He makes the most sales, he gets the most contacts and he pulls in one heck of a payload every month. He's made a huge contribution in the year that he's been with you and you'd love to bottle his knowledge and passion to share with your other salespeople!
But there's a catch: his wife has just got a new job two counties over and they're moving 2.5 hours away. He is looking for the opportunity to work part-time from home, driving down for two days in the office and staying in a B&B one night per week. You know that your company has never allowed an employee other than a parent or carer to work from home before – it's just not company policy. So what do you do?
Pre-June 30th 2014, you'd have panicked, perhaps promised things you couldn't deliver and gone begging to your higher-ups: "Please, please, please let this superstar of a salesman work from home! I know we usually have a blanket ban on working from home, but we need him! You've got to consider his request, for the love of all things holy!" Yikes.
But from today, you'll be able to confidently tell him: "We'll try to make that a reality. Put in your formal request for flexible working and HR will meet with you to see how we can arrange it." Phew – much simpler! You know your organisation has a process in place to deal with flexible working requests now; the pressure if off you.
Are there any limitations?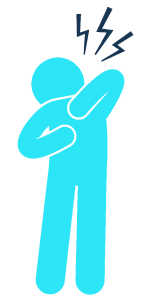 Of course, just because all employees can legally request flexible working, that doesn't mean they'll be granted it; our imaginary company might deny our star salesman the opportunity to work from home 3 days per week. Organisations have to do what works best for all involved – the company, employees and customers/clients.
Companies need to carefully consider how flexible they can be – they don't want to stretch too far and pull a muscle, after all. Reasons that companies are allowed to refuse a flexible working request include: the burden of additional costs, inability to reorganise workload among other staff, detrimental impact upon performance and quality and a lack of work during the proposed times, among others. Read more about valid reasons to refuse flexible working here.
The point to emphasise is that it is, like with most things in life, always worth asking. If you put in a flexible working request, your organisation is legally obliged to consider it and meet with you within 28 days. If you're interested in flexible working but haven't approached your employer in the past, now is the time: we all have a legal right to apply for flexible working. To apply, you need to make a statutory application in writing. Here's an application template to help you on your way to flexible working. Good luck!
Want to find out why businesses are turning to online learning to train their employees? Click the button below:
[hs_action id="3486″]