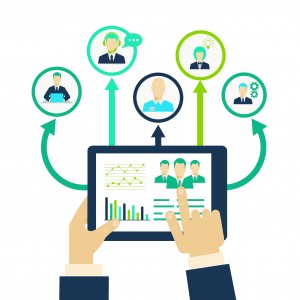 In a recent article we explained our approach to learning – the 'Discovery Method'.
Here, we thought we'd share some interesting stats and information with you that'll demonstrate how and why we've adopted such an approach.
Did you know, learners retain…
75% of what they learn when they practise it.
50% of what they learn when engaged in a group discussion.
30% of what they learn when they see a demonstration.
20% of what they learn from audio-visual stimulation.
10% of what they learn from reading.
5% of what they learn from lectures
(psychotactics.com)
Interesting stuff, right?
Clearly, the more active an individual is in their learning, the more likely it is to stick in their minds – and that's the definition of a successful training programme.
Yet all too often, traditional learning environments are not structured so as to encourage putting what we learn to good use. In classrooms, we're usually asked to soak up information passively – paying little attention to any real life application that it may have.
In fact, with formal training, the only time the knowledge gets applied is when we're forced to recall it in order to pass an assessment or exam!
Have you ever sat through a lecture or a classroom training session and wondered what you were doing there? You can often get the feeling that you would have benefited equally by getting hold of a copy of the lecture notes or finding the curriculum online. Simply restating or rephrasing information that is already available in other formats is not the most effective way of learning, and it certainly doesn't present learning as an attractive or inspirational activity!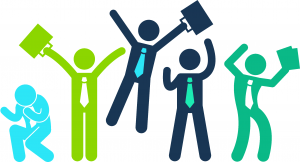 There are a bunch of studies (Cavus et al. 2007; Dinov, Sanchez and Christou 2008; Gao and Lehman 2003; Zhang 2005) that offer evidence supporting the hypothesis that the more control a learner has over their learning process and the more active they are (through either active or interactive learning experiences, like in our conceptual framework) the larger the learning gains. Studies indicate that manipulations that trigger learner activity or learner reflection and self-monitoring of understanding are effective when students pursue online learning as individuals (Barbara Means, International Department of Education Report).
Consider this. How long would you stick by a removals company that lost 80% of your goods whilst in transport? Would you keep going back and forth, spending more money to make sure you were able to transport everything you need? Or would you look for a more effective method?
The answer is obvious – you would look for a different means of getting the job done. Why should it be different in the training environment?
In the training world, classroom learning is predominantly made up of lectures, reading, and some audio-visual content. It may also present students with demonstrations and the occasional group discussion (though time limitations often curtail this). It rarely ever gives students an opportunity to 'practise' right behaviours. In essence, those who undergo classroom training will be lucky to retain 30% of what they have learned. On the other hand, those who put what they have learned into practice – as the Discovery Method demands – will retain a lot more information.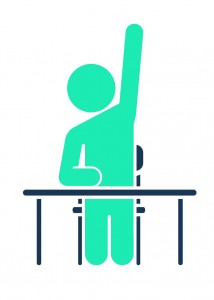 The use of role-plays and simulations has also been shown to boost learning performance. In 2008, a study was produced that detailed the impact simulations within a web-based environment had on knowledge retention. The findings proved that computer based simulations helped to aid the learner's performance and improve knowledge gain when compared with online instruction with no simulation (Castaneda, 2008).
There may be some who remain unconvinced. Old methods of learning and knowledge retention have worked up until now, so why change things? Business training campaigns have been successful without embracing a learning methodology that puts practice front-and-centre. It's worth questioning, however, exactly how successful these campaigns have been. What level of knowledge retention was achieved? Was the ROI lower than training campaigns that have adopted a more forward-thinking learning methodology?
The answer, in most cases will surely be 'Yes'!
Find out more about how engaging learning boosts organisational training by downloading our white paper:
[hs_action id="3486″]