Gamification – the application of gaming mechanics to non-gaming scenarios – is much more than a marketing tool. As implemented on our Academy LMS, it is capable of engineering unprecedented levels of learner engagement.
Unfortunately there is fear surrounding gamification – the fear that it will help exacerbate a reward-based culture. In other words, there is the worry that we won't be motivated to do any kind of act unless it will generate a reward. We won't do something like give to charity unless there's something in it for us. In the same way, critics say we won't be learning properly because there will be no motivation to do so – unless we're simultaneously earning points or badges, of course.
But, surely, hasn't this always been the case? Of course we won't act if we're not motivated to do so. If we don't engage our learners and increase their motivation, ultimately they won't learn.
So what motivates learners? Well, generally speaking they are motivated by the reward of knowledge and the potential for self-improvement. But sometimes this isn't enough; if the topic is very bland and boring, or disproportionately difficult for its perceived rewards, motivation might fall by the wayside. Gamification is an attempt to provide further motivation and engineer more engagement from learners. It taps into learners' motivation and gets them to make the extra effort to learn when they might not otherwise find the movation. To that extent, surely it's something that should be embraced, not rejected?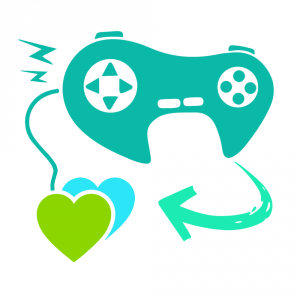 Just like the video game industry, gamification is growing in popularity. If things are fun we're more likely to do them, so by marrying gamification with eLearning, something often perceived as 'boring', we can create a Learning Management System that is more engaging for learners.
The aim, of course, is to get more individuals to complete eLearning courses. So boosting their motivation with gamification can achieve this – we have to build a Learning Management System that can supercharge motivation, match their ability levels and offer the right triggers to make change happen.
Gamification satisfies our basic needs for reward, status, achievement, self-expression and competition, which is why gamified Learning Management Systems like the Academy LMS can generate enough motivation in learners for them to make an effort with their training and ultimately change their behaviours. By regulating the difficulty level and adopting a game-like relationship to failure, gamified online learning can ensure that all users are capable of finishing every course. The 'triggers' or calls to action that gamification provide are the final piece of the behavioural puzzle.
With all these elements in place within our Academy LMS, learners are motivated to complete their online training. They find the will to dig deep and push forward in their development, smashing targets and winning 'awards' and 'points' along the way.
Gamification improves learner engagement, which leads to increased productivity. The result is an entirely new level of motivation that can be layered on top of the learner's in-built motivation to learn and their desire for self-development. Gamification is a key tool to aid people's development and growth, and here at Growth Engineering we're proud to be pioneers of utilising gamification on Learning Management Systems.
All together now: gamification is the key to engagement!
Download our free white paper to find out more about gamification in online learning:
[hs_action id="6973″]