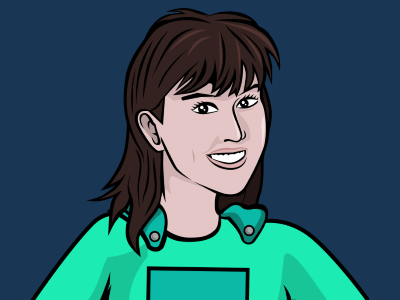 Superhero Origin Story: Heather Cornish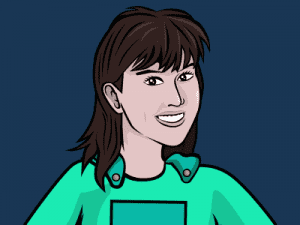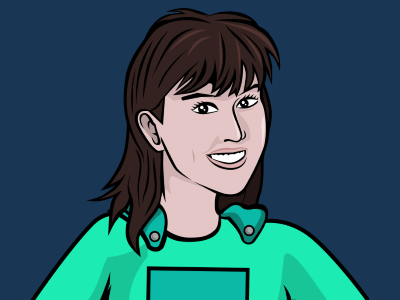 Get to know another of Growth Engineering's awesome superheroes!
At Growth Engineering, every single superhero brings their A game to lead the fight against dull online learning. At the heart of the battle is our awesome Tech Team. Without them there would be no Academy LMS! Every defeated bug and new development takes hard work, expertise, light bulb moments and teamwork. And, of course, every team needs strong leadership!
After all, it's the real people behind the superhero masks that drive business success!
Join me to meet one of our awesome Tech Team – our legendary development leader Heather Cornish! Heather joined Growth Engineering in 2014 as a Web Developer and became our Technical Lead in 2015. Below we discover what makes Heather tick and what she loves about working in tech.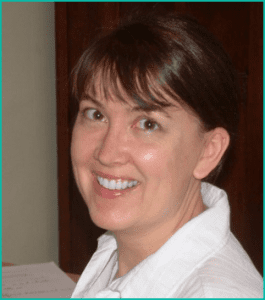 Heather's Origin Story
Name: Heather Cornish
Superhero Name: Daredevil Developer
Role at Growth Engineering: Technical Lead
Saving the World from Dull Online Learning Since: 2014
Superpower: Additional memory space
Favourite Superpower Fuel: Lots of tomatoes!
---
Q: Hello Heather! What do you do at Growth Engineering?
I'm a software developer and I manage the team of LMS developers and designers. Our time is taken up with improving the Academy LMS and rolling out new developments. There's always a few bugs for us to track down and fix too! I'm also responsible for the weekly code version updates.
Q: What do you find most rewarding about your role?
There are always lots of brilliant ideas flying around GEHQ, about how to make our LMS even better. One of the best parts of my job is working out exactly how to make these ideas a reality. My team works closely with Customer Excellence to nail down the details. Then we work with the Genie & Knowledge Arcade teams to make sure the systems work well together.
Q: What were you doing before you joined Growth Engineering?
I got into database programming through a summer work placement (part of the Shell Technology Enterprise Programme). They gave me a PC, some floppy disks and a computer manual and asked me to develop a marketing database.
My first job was working for the NHS. I developed database systems, gathered information from the hospital and provided technical support. After this, I worked as an analyst programmer for a global logistics company, doing system integrations with customers, airlines and Customs. I really enjoyed this role, as it involved a wide variety of projects and I loved working with cutting-edge technologies!
I spent the next few years at home looking after my two young sons. Once they were safely off to school, I worked part-time with small local businesses doing web development projects.
Q: What made you want to join Growth Engineering?
When I was ready to return to full-time work, Growth Engineering were offering just what I wanted – an exciting job, with fantastic people, and the chance to be a part of the ongoing 'GE story'.
Q: What's your advice to people looking to pursue a career in tech?
A career in tech can be extremely rewarding! It's all about problem solving. You work together to gather the clues and then identify the best solution.
Once you can code in one language, it's fairly easy to switch to another. To me, creating something in code is like being able to build something out of nothing – on a good day, it feels like the possibilities are limitless!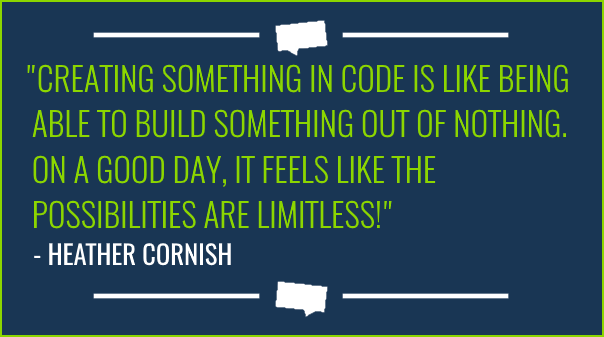 Q: What skills will be important for people to have in the future?
I think computing is a skill that everyone should learn and I'm delighted that it's being given more emphasis in schools. Learning to code requires thinking analytically to break down problems and then applying some creativity to come up with as many potential solutions as possible, before selecting the best approach.
Coding is an immensely useful, transferable skill. Plus, it keeps you on your toes because it doesn't usually stay the same for long. This means it teaches forward planning and adaptability too!
Even more important than coding is developing a wider appreciation of security, online social etiquette and how to safely interact with computer systems.
Q: What would be your top tip for happiness at work?
Always think positive! When things go wrong, accept that there were mistakes and learn from them. When things are going well, recognise and celebrate achievements together. This is something we do at Growth Engineering. Each week managers share something their team has achieved on our LMS or in the weekly company-wide meeting. This way everyone's efforts are recognised and it makes work a happier place to be!
---
A huge thank you to Heather for sharing her origin story and her thoughts on what it takes to unleash superheroes!
Join us next time to meet another of Growth Engineering's awesome superheroes and find out what they believe makes somewhere a great place to work.
– Juliette
Sign up to our blog below to stay up to date on all the juicy details from Growth Engineering and discover how to unleash superheroes in your organisation!