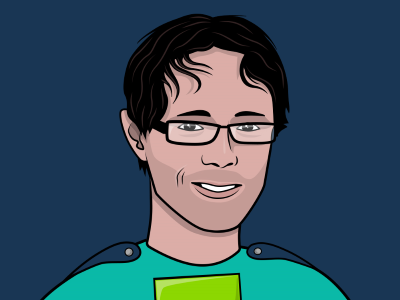 Superhero Origin Story: Eoin Shaughnessy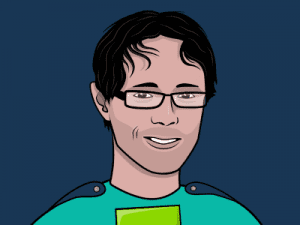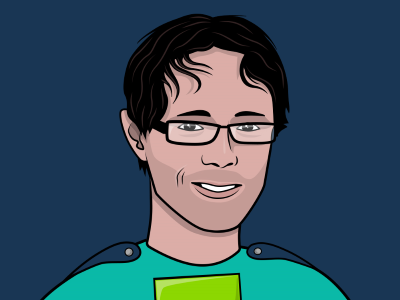 Get to know another of Growth Engineering's awesome superheroes!
How well do you know your team? Creating a strong learning culture at work starts with learning about each other. When we get to know our colleagues a little better we can learn together, share knowledge, find the experts within our midst and even make friends at work!
After all, it's the real people behind the superhero masks that drive business success!
With this in mind, I'm turning this space over to my own awesome team at Growth Engineering. Each week, join me to meet our homegrown superheroes and discover their origin stories!
Without further ado, let's meet our technical wordsmith Eoin Shaughnessy! He joined Growth Engineering in 2017 and has already made a massive impact.
---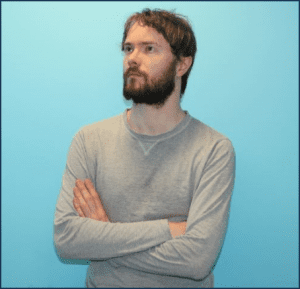 Eoin's Origin Story: 
Name: Eoin Shaughnessy
Superhero Name: Information Shogun
Role at Growth Engineering: Technical Writer
Saving the World from Dull Online Learning Since: 2017
Favourite Superpower Fuel: One pint of tea, mainlined at four-hourly intervals
Superpower: Restless pedantry
Q: Hello Eoin! What do you do at Growth Engineering?
As the resident technical writer, I sit in our Operations Team. I'm responsible for assembling and keeping track of all the information about our products and processes. There's plenty of internal work to keep me busy, so that our teams have all the documentation they need to build an even better LMS!
On any given day I might be writing a how-to guide, producing a tutorial video or updating our in-house Wiki. I may even be pitching in on project plans and drawing up company policies. It's never dull!
Q: As one of our resident writers, what's your top writing tip?
Before writing anything, identify the needs of your audience. What do they already know and what information do they need? Is it appropriate to use humour or do they just want the facts? Addressing these questions ensures your documents strike the right tone and are fit for purpose.
Q: What do you find most rewarding about your current role?
I like that it gives me a strong insight into all areas of the business, from marketing and customer support to the more technical side of things. I get to collaborate with colleagues whose roles are different to mine, learn about the challenges they face and how I can help them. Liaising with so many people makes for diverse and interesting work!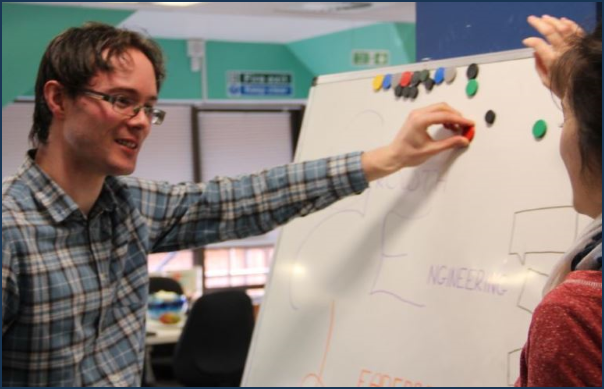 Q: Tell us about your early days at Growth Engineering.
One of my first tasks at Growth Engineering was getting up to speed on some new developments so that I could make a series of 'how-to' video guides for customers. Basically, I would make a video and circulate it among the team. Everyone replied with their ideas for me to incorporate into my next attempt.
This early project was a great way for me to learn about our Academy LMS, whilst getting to know my new colleagues and creating an accurate video together.
Q: Tell us a bit about your life before Growth Engineering.
I studied English and philosophy at university in Ireland, before doing a masters in creative writing and a series of editing jobs. I also spent five hugely enjoyable and enlightening years as a special needs school assistant.
I was sorry to leave the school, as I'd built up a great rapport with the kids and my colleagues. However, I wanted to see more of the world and resume writing before my skills rusted! So, it was back to university to do a masters in technical communication and eLearning.
I went on to work for an accountancy software company. Did I know anything about number crunching? Definitely not! So this is when I learned the value of throwing yourself in head-first and learning through experience! Now I can hold a reasonably well-informed conversation about compliance regulation and self-filed tax returns (don't all rush at once . . . !).
Q: What drew you to work at Growth Engineering?
When the opportunity came up at Growth Engineering, I couldn't resist finding out more. The emphasis on gamification as a bridge to learner engagement intrigued me. And it's not every day you get to peek behind the curtain (or cape!) of an unconventional company! It was an easy decision to join Growth Engineering once I'd met the team and heard about the fun, flexible culture here. An atmosphere of mutual respect and a collective sense of humour makes somewhere a great place to work.
Q: What motivates you at work?
Growth Engineering is a super-interesting place to work! I'm surrounded by accomplished, creative professionals working in tandem. Our talented crew deliver tonnes of quality work – everything from exemplary customer support to eye-catching graphics and product enhancements. Belonging to such a committed collective is motivating!
I'm happy that my job enables me to help others. It says a lot about Growth Engineering that we all get on outside of the office and not just when we're working cheek-by-jowl. The supportive culture makes it easier to conquer any obstacles.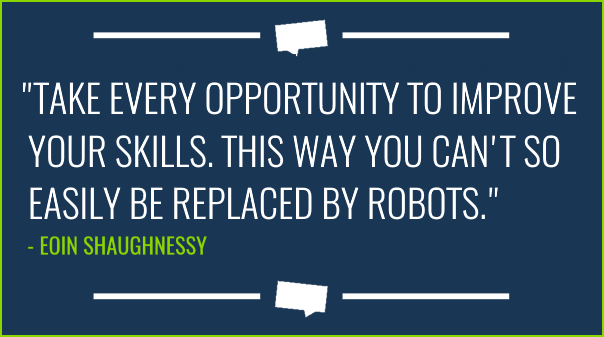 Q: What skills do you think will be important in the future world of work?
Resilience and an ability to change – an inability to adapt spells the curtains! Keep learning and stay abreast of trends in your field. Take every opportunity to improve your skills. This way you can't so easily be replaced by robots!
Q: What would be your top tip (or three!) for happiness at work?
Be considerate of others.

It will almost always be reciprocated. And even if it isn't, being considerate fosters a pleasant working environment.
Branch out. Leaving your comfort zone is good preparation for future challenges. Plus, you can enhance your résumé and learn something new.

Prepare, prepare, prepare.

This is about being your own best friend! Never miss an opportunity to begin work in advance! Tasks become less daunting when you see that you've already made a start. Simply jotting down a few lines or words guarantees that you won't be confronted with the dreaded blank page when the deadline looms.
---
A massive thank you to Eoin for sharing his origin story and his thoughts on what it takes to unleash superheroes!
Join us next time to meet another one of Growth Engineering's awesome superheroes and find out what they believe makes somewhere a great place to work.
– Juliette
Sign up to our blog below to stay up to date on all the juicy details from Growth Engineering and discover how to unleash superheroes in your organisation!
[hs_action id="16865″]