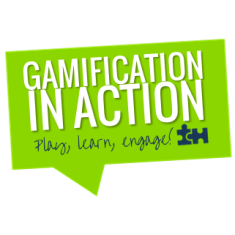 We want to help you, the learner, to really dig into your training content and get the most out of the time you put aside for learning. Most of all, we want you to enjoy your learning experience and feel rewarded for all the effort you put in.
To do this, we've introduced gaming elements onto the Academy Platform to help motivate, reward and inspire new levels of learning!
Take a look at the image below, which demonstrates some of the functionality found within the learner area. As you can see, users earn 'Experience Points' for completing various tasks (including learning material and exploring the Platform and collaborating with other uses) and level up as they progress. As the learner grows in level, they're are awarded certain status' including, 'Expert', or 'Champion', which highlights they're prominence on the Platform and the depth of their knowledge.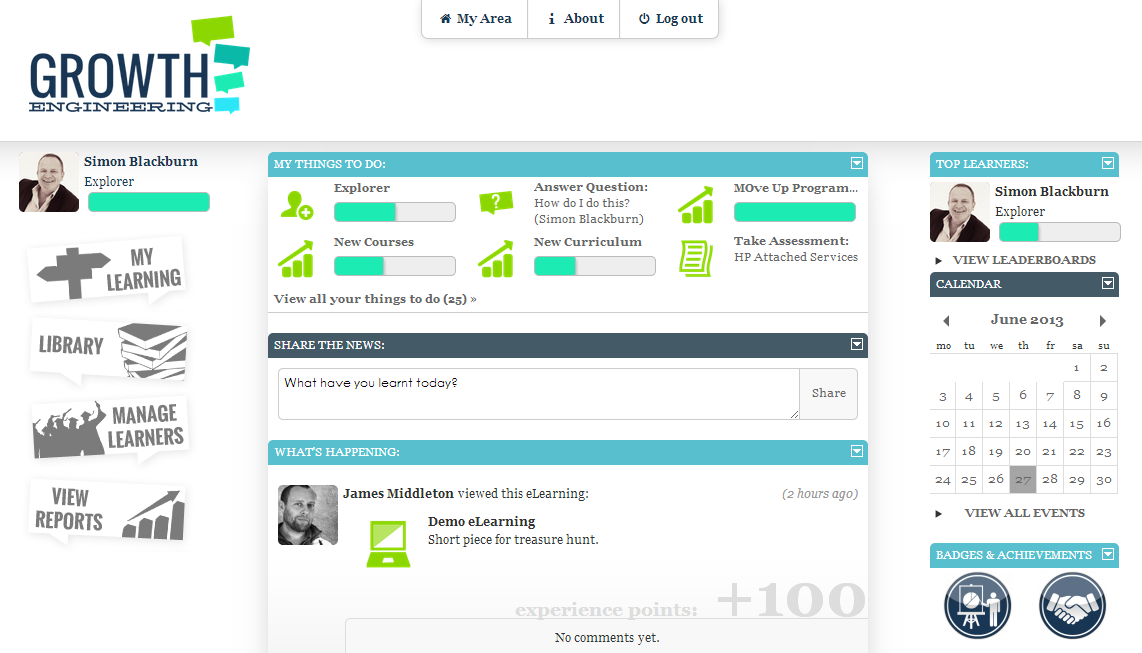 Under the 'My Achievements' tab, you'll see that this particular learner has earned a number of badges for her hard work. These badges allow users to climb up and down the Leader boards, providing a level of visibility and competition that is often required to make things happen.
The community stream in the middle, allows users to see what other learners have achieved, gives them the opportunity to comment on learning and upload content which feeds into the community learning pool. It's a fantastic way to pull the entire learning experience together and create a real, dynamic, evolving learning community.
Want to find out more about the features we've implemented in the learning area of the Academy Platform? Please get in touch!
[hs_action id="3487″]