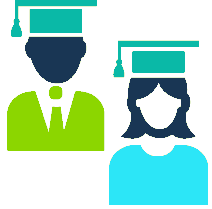 The first workshop of Growth Engineering's Sales Superstar Programme took place on Thursday 3rd April. Find out what Superstar Ed thought about the day:
"Having been able to hide behind a computer screen for the course so far, last week saw an opportunity for us all to show just how 'Superstar' we really are. As I enjoy making life hard for myself, my chosen subjects for the presentation and roleplay required by the modules were totally alien to me. This could have gone very badly!
When I arrived at Growth Engineering HQ with Ross (partner in crime/best mate/fellow Superstar) we were immediately made to feel welcome by a pair of very talkative course leaders keen to know our backgrounds, expectations and feelings so far. Within a few minutes the remaining Superstars had arrived and we were set for what we hoped would be a fun day ahead.
The initial Q&A revealed a mixed bunch, from first timers through to veteran salespeople from a range of industries. This meant it was a great mix of people and there was a lot to take in through the various presentations. There were also numerous badges on offer for us to win to go towards the ongoing Superstar leaderboard too, so it was in our interest to be talkative and get involved in the day.
After the introduction we were separated into two groups to start presentations. I had initially planned to go first so I could get mine out of the way, but somehow I ended up last! This worked in my favour, though, because after each presentation we would hold a brief feedback forum, allowing me to compile notes to boost my own work. Eventually it was my turn to present. I felt that it had gone badly but my feedback was very positive, which boosted my self-esteem massively!
We learnt about a range of subjects, many of which proved quite interesting and gave me insights into the various professions. The feedback was great, and I think we all took a lot away from this part of the day. The only downside was that it over-ran a little, meaning lunch came quite late and other aspects had to be shortened later in the day.
After lunch we had the chance to go through the roleplay scripts from module 2. These proved a lot quicker and showed a range of different styles, and I think it demonstrated how much (or little) work people had put into the module. I think we all struggled a little with script writing, having to actually write out objections and closing techniques when we're used to doing things verbally. But again the feedback was great and I certainly felt that I took a lot away from it.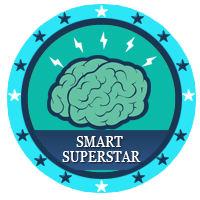 Overall it was a great day and I certainly didn't feel like I'd been sat in a classroom all day! I received a 'Smart Superstar' badge for both my input and for choosing subjects way outside my comfort zone, and various other badges were awarded to the other Superstars. I'm genuinely looking forward to the next workshop as I feel I learnt a lot and will continue to do so for the rest of the course!"
Written by Ed, Smart Sales Superstar
About Ed: Ed is a Sales Executive for a large caravan dealer. His dream is to have his own business, ideally something fast-paced that excites him. He loves talking to people and wants to progress his career in roles where he gets to do that. Ed said: "I feel that I'm held back by a lack of relevant industry experience and a lack of confidence in interviews. I think the Sales Superstar Programme will iron out the rough edges I have no doubt developed and will drive me forwards in terms of both my personal and career development." Find Ed on LinkedIn here: Ed Ewer.

Want to find out why badges rock in training? Click the button below!
[hs_action id="4610″]