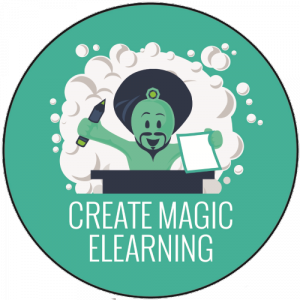 Discover how the Genie Game-Based Authoring Tool makes learning fun!
We're inviting some lucky readers to join us on a guided tour of Genie, our new Game-Based Authoring Tool!
There was so much interest in Genie last month at the AITD show in Sydney and ATD in Orlando that we've decided to host a few Genie Webinar Tours to show you exactly what our gamified content tool can do for your organisation!
Anyone who signs up will also get exclusive demo access to Genie, allowing you to try it before anyone else!
Places are strictly limited to 25 per slot and are already filling up, so be sure to secure your place ASAP.
The Genie Webinar Tours will be hosted by Juliette Denny, Managing Director of Growth Engineering, so you'll really be getting the star treatment! Choose from the two options below and prepare to be blown away by Genie's magic:
Wednesday 17th June 2015 at 10am CT (4pm BST)
Thursday 18th June 2015 at 10am CT (4pm BST)
Click the button below to RSVP:
[hs_action id="10286″]
Here's what you can expect to see on the Genie Webinar Tour:
Game templates: check out Genie's pre-loaded game templates – now you can create game-based eLearning to delight learners
Gamification: see how points, badges and leaderboards motivate and engage content creators
Social features: check out the Activity Stream to see who is doing what and see how the Genieous Forums work
Project management: find out how Genie keeps eLearning development on track and enables content creators to stick to (or smash!) deadlines
and much, much more!
We also have a couple of upcoming webinar slots to show off the Academy LMS, our gamified social Learning Management System, which was recently ranked the #1 LMS in the world. Click here to find out more.