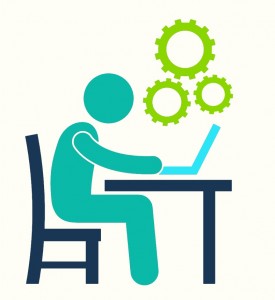 Find out what makes the world's #1 Learning Management System tick!
We're inviting some lucky readers to join us on a guided tour of the Academy LMS, recently ranked the #1 LMS in the world by Craig Weiss, eLearning expert extraordinaire.
Last month we attended two incredible tradeshows – AITD in Sydney, followed by ATD in Orlando. There was so much interest in the Academy LMS – particularly its gamification and social features – that we've decided to host a few LMS webinar tours to give you an in-depth look at just what our award-winning LMS has to offer!
Places are strictly limited to 25 per slot and are already filling up, so be sure to secure your place ASAP.
Tuesday 2nd June 2015 at 10am CT (4pm BST) hosted by Dan Blackburn, Head of US Sales

SOLD OUT
Wednesday 3rd June 2015 at 3pm CT (9pm BST) hosted by Dan Blackburn, Head of US Sales. SOLD OUT
Tuesday 9th June 2015 at 2pm AEST (11pm BST) hosted by Jane Wilding, Vice President of Asia Pacific Commercial Operations. CLICK HERE TO RSVP!
If the timings of these webinars aren't convenient for you, keep your eyes peeled for another LMS webinar slot at a more suitable time in the near future – unless you fancy joining us from the comfort of your bed while sipping hot cocoa, which is fine too. It's a webinar; no one will know you're in your PJs!
Here's some of what you can expect to see on the webinar tour:
Gamification: see how points, badges, 'levels' and leaderboards contribute to learner engagement and motivate learners to work harder for longer
Social features: check out the 'What's happening?' feed, see how easy it is to chat to anyone on your Academy via instant message, see how the Insights Groups operate
Library: see how easy it is to find training and development materials
Performance Centre: check out our new centre for performance management – set and track KPIs and objectives, evaluate values and principles, manage reviews and monitor roles and competencies
and much, much more!
To join Jane on her Academy LMS Webinar Tour, click below:

We also have a couple of upcoming webinar slots to show off Genie, our game-based authoring tool. Click here to find out more about the Genie Webinar Tours.