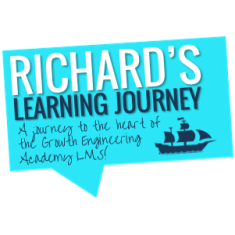 Growth Engineering's Academy LMS is multi-award winning and it was recently ranked the number one learning platform in Europe. That's probably because it's designed with the learner in mind. This is a Learning Management System that gives learners the best possible chance of accelerating their professional development. With social learning tools, gamification features, assessments, classroom booking and much, much more available, learning has never been easier or more fun.
That's where our plucky learning hero, 'Richard' comes into the picture. Watch the video below to see his very first learning journey on the Academy.
If you'd like to take your own tour of the Academy LMS, please use the link below to sign up to one of our webinars!
[hs_action id="5176″]