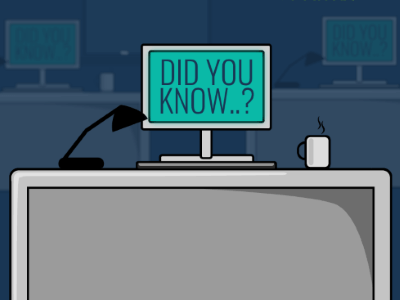 Reward your Learners with Facts and Trivia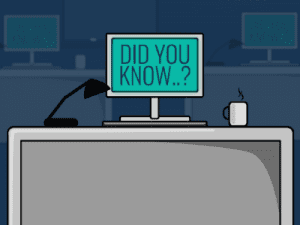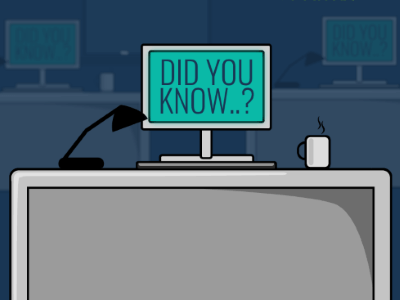 Did you know that the original Popeye got his strength from rubbing a magic hen? Is that important to your training programme? Probably not, but I'll bet you're still glad you found that out!
As leaders in gamified online learning, we've explored every avenue to find ways to keep learners' attention and make the learning experience something that they want to do. We've had huge success in applying game mechanics like rewards and badges.
A lot of people might consider these virtual accolades as 'trivial' but we've seen at first-hand what power these silly little trifles have! In fact, one of our clients reported a 24.7% increase in sales knowledge after implementing game mechanics like these on their Academy.
The word 'trivia' by definition concerns details or pieces of information that have little importance or value. That doesn't make it useless. Actually, you can leverage basic human curiosity by engaging your learners with facts.
FACTS: The thinking-man's jokes
If you want to break the ice at a party and make everybody like you, there are a few ways to approach it. You could tell a long-winded anecdote or summarise the plot of that movie you watched last night, but you'll probably lose your audience mid-way through.
It's often better to open with a quick one-liner, something to spark the conversation off. People like facts for this very reason. Facts are short and easy to remember and, if used correctly, can make you look like a genius!
Your learners like facts and you're always looking for ways to engage your learners… so why not bring these two truths together?
How to use facts in online learning:
If you want to use facts to improve the learning experience, just think of them as rewards. However your learning material is delivered, at some point you'll have to generate feedback for each task.
If you're an instructional designer, you'll be familiar with the problem of question feedback. Incorrect-answer feedback is simple enough – if they get a question wrong, your feedback should point the learner in the right direction, but what if they get the question right?

There are only so many ways that you can say 'Well done'. And you might not be fortunate enough to have a badge/reward system enabled within your learning portal. Instead, reward them with a fascinating piece of trivia!
Keep a list
You'll run into interesting facts everywhere you go – you just have to keep your eye out for them. When you do come across something that gives you a 'well I never' moment, jot it down in a notebook, take a snap on your phone or just favourite that random tweet.
Once you've built a nice repository of facts, you can dip in whenever you need to and share that sense of discovery with your learners.
If you're not sure where to start on your quest for tiny knowledge-nuggets, here are a few handy links to get your trivia juices flowing!
Kickass Facts: From history to popular culture, you'll find all sorts of facts here – all of them linked conveniently to their sources, just in case you're the suspicious type!
QI Elves on Twitter: This is the official Twitter account for the researchers of QI, that awesome land where facts just grow on trees.
Answer Me This!: In this podcast, listeners email in their questions and our two presenters, Helen and Olly, attempt to answer them, unearthing a trove of trivia in the process!
XKCD – What If?: This philosophical web comic by Randall Monroe also addresses questions from the audience. You may need to trawl a little for a short fact, but you'll enjoy every second of it!
Of course, with a fully gamified online learning solution, you can engage your learners in a whole galaxy of different ways. If you want to find out what gamification can do for your ROI, check out our white paper!
[hs_action id="6973″]