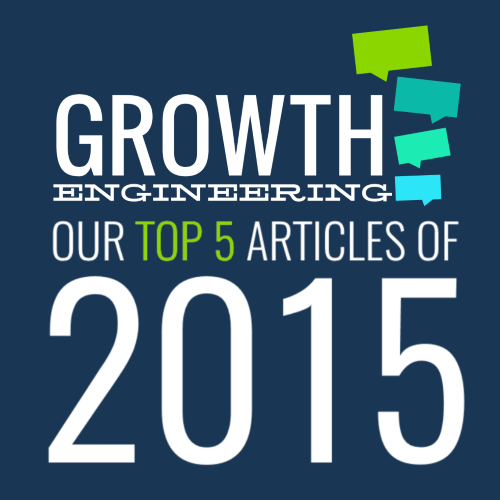 As the top provider of gamified online learning solutions, we're absolutely fanatical about the power of engagement and how to tap into it. We're so in love with the topic that we have to vent our passion at least 3 times weekly on our blog (we're not sure what will happen if we don't , and we're not keen on finding out)!
As the year draws to a close, the Growth Engineering Team have been busy planning 2016. We want to make sure that when you come to our blog, you get the most useful content possible.
To do this, we've taken a look back over the last 12 months to see which articles you liked the most. So, in no particular order…
[us_separator type="default" icon="fas|star"]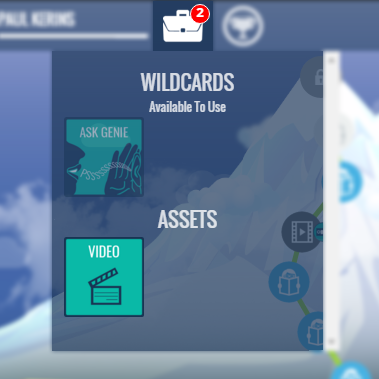 So, you've heard about gamification and you think it's something that can work for you – now what? Before you start dismantling your entire learning management system, maybe you should take a look at your content.
In this article, we give you not one, not two, but 15 fool-proof tips to make your eLearning units more fun, more engaging and ultimately more effective!
[us_separator type="default" icon="fas|star"]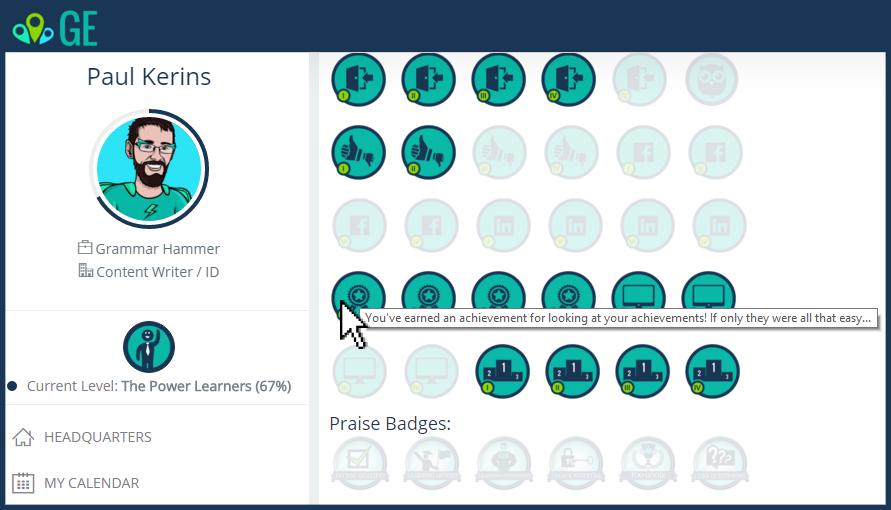 Here, we use the Mastery Mountain to show you how to get your learners engaged with your LMS and work their way from online learning novices to masters!
Using screenshots from the Academy LMS (our gamified, social online learning platform), we'll show you what that learner's journey looks like and how each step boosts their engagement further.
[us_separator type="default" icon="fas|star"]
In this article, we look at Malcolm Knowles' five principles of adult learning and how these relate to your online training efforts. With this list of pointers, you can make sure that your adult learners get the content they need when they need it.
It's not just about receiving timely content though – engaging adult learners is as much about getting the learner on-board with the training and making the experience as positive and rewarding as possible.
[us_separator type="default" icon="fas|star"]
Speaking of getting the learner's buy-in, in this article we explore motivation in a little more detail. In general, people will repeat experiences they enjoy, and they'll avoid those they don't. Your learners are people too, not just entries on a report!
When it comes to training, a lot of learning managers completely fail to provide suitable motivational catalysts that force their learners into action. If your learners don't feel compelled to complete their training, it won't matter how much work you pour into it – it simply won't give you the results you need.
Check this article out and find out how to curb the trend of complacency and inject a little spark into your online learning!
[us_separator type="default" icon="fas|star"]
Finally, if you're still on the fence about the importance of engagement in learning, this collection of quotes is sure to inspire you.
With such great minds as Einstein, Churchill and Gandhi extolling the virtues of constant education, you'll become a learning zealot in no time!
[us_separator type="default" icon="fas|star"]
So there you have it – our 5 most popular articles of 2015 in one tidy blog post! In 2016, you can be sure of the same great content written with you, the learning superhero, in mind!
If there's anything you want to see more of, let us know and we'll add it to next year's content calendar!