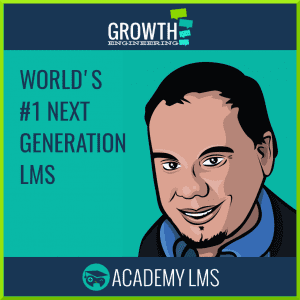 It's true, our gamified, social Academy LMS has been named as the world's best next generation LMS by eLearning analyst Craig Weiss!
And just who is Craig Weiss and why should you listen to him? Well, he's only the world's most influential person in corporate eLearning!
Every year, Craig trawls his way through more than 690 learning management systems, carefully reviewing everything they offer so that he can put together his Top 50 LMSs Report. It's in the recently published 2016 report that our beloved Academy LMS is listed as the #1 next generation LMS!
[us_separator type="default" icon="fas|star"]
Best next generation LMS
So… what exactly is a next generation LMS? It's a very good question, but thankfully Craig holds the answer. He defines it as having the following features:
Modern UI – It has to look good for both learners and administrators
Simple yet Robust – Though the platform needs robust functionality, it has to be easy to use
They get "IT" – They vendor has to understand their audience and know how to satisfy them
Adaptable – The platform needs to be able to be adapted quickly, as and when needed
Value for money – It needs to include full feature sets at an affordable price
Admin UX – The administrator tools mustn't be overwhelming or confusing
Support and Service – The vendor needs to go the extra mile for their clients
Sounds like the perfect system!
So just how does our Academy LMS meet these strict criteria?
Modern UI
Too many LMSs seem to leave the front end of their system as little more than an afterthought. But the interface across our Academy LMS is designed to be as engaging and intuitive as possible. Plus it's fully responsive, so it looks just as beautiful regardless of what device you're using!
Simple yet Robust
Our system does everything you'd expect of an LMS (hosting and delivering learning content, assessments, reviews, classroom bookings, surveys, etc.), but it's also got full gamification, social learning and personalisation features added on top! And because everything is designed to be intuitive, using it is as easy as possible.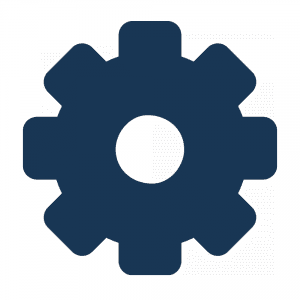 They get "IT"
We don't want the Academy LMS to be our product, we want it to be yours. That's why we've made it 100% customisable, so that our clients to build the perfect platform for their learners! We also work very closely with every new customer to craft a project plan just for them.
Adaptable
Our Academy LMS is built entirely by our in-house Tech Titans, which means we can steer its development any which way we want. This means we can adapt the platform to meet the wants and needs of our clients, and 40% of new developments are actually the direct result of customer feedback!
Value for Money
All of our gamification and social functionality is designed to get your learners engaged with their training, and to help you maximise the ROI your training programme delivers. Because this functionality is so essential in our war against dull online learning, gamification and social learning are included as key features on our Academy LMS rather than premium add-ons.
Admin UX
Though we work hard to make sure the learners have a clean, simple interface, we make sure not to neglect the hard working administrators. In fact, we recently redesigned our entire Admin section to make it as easy as possible for our customers to manage their platforms!
Support and Service
We work closely with every new customer to train them up and build out their project plan, to ensure they get the most out of the platform. Every client also gets access to our Academy Superheroes platform, which is packed full of training resources, and gives our customers the opportunity to share best practise with each other.
In fact, the efforts of our Customer Excellence team haven't gone unnoticed! Richard Culpin, our Head of Customer Excellence was the runner-up for Professional of the Year at the 2015 UK Customer Experience Awards, and the whole team is currently shortlisted for the Customer Focus Award at the 2016 UK Customer Satisfaction Awards.
[us_separator type="default" icon="fas|star"]
To find out more about why our Academy LMS is winning so many awards, why not take a free tour? Sign up for one by clicking the banner: