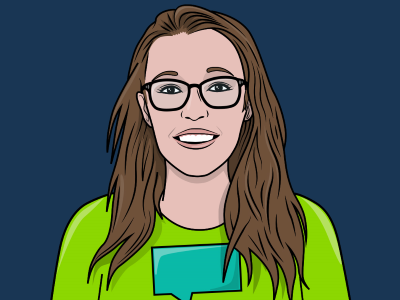 Superhero Origin Story: Lucille Dancer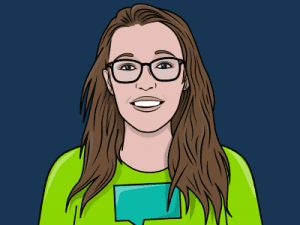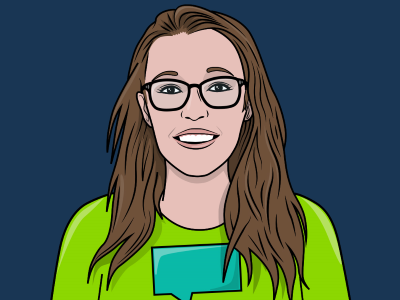 Get to know another of Growth Engineering's awesome superheroes!
From the BESMAs to Brandon Hall 2017 and beyond, we've won a lot of awards this year in partnership with our awesome customers!
The recognition we've received together wouldn't have been possible without one very special wonder woman – our Awards Coordinator, Lucille Dancer.
Lucille works closely with our clients to shine a light on their training achievements and win them that all-important recognition. She also runs GETV which showcases our clients' success stories. So today we're turning the focus on Lucille to celebrate her success!
---
Lucille's Origin Story 
Name: Lucille Dancer (or Luci, to her friends!)
Superhero Name: Fame Finder
Role at Growth Engineering: Content Writer/Awards Coordinator
Saving the World from Dull Online Learning Since: 2017
Superpower: Can sense when a dog is within a five mile radius
Favourite Superpower Fuel: Steak (medium-rare, of course!)
Q: Hello Luci! What do you do at Growth Engineering?
I write award entries to celebrate the success of our superhero clients and my extraordinarily hard-working colleagues! I also turn our award-winning submissions into exciting case studies. These showcase some of the impressive results we've achieved with our existing clients. I'm also in charge of GE TV, where I get to interview some of our awesome clients!
Q: What do you find most rewarding about your role?
Seeing everyone's hard work recognised is pretty great! All of the superheroes at Growth Engineering work so hard to create the perfect learning platform for our clients. To see clients happy and for them to be achieving fantastic results is one thing, but to have that publicly recognised with an award is just the icing on the cake.
Q: What has been your highlight of 2017?
It is definitely the moment sitting at the BESMAs and hearing them announce Growth Engineering as the winners for Training Centre of the Year. I jumped up so fast I pulled a muscle in my shoulder!
Q: What drew you to working at Growth Engineering?
I've had jobs before and after university which just didn't excite me at all. Repeating mundane tasks day in, day out, or being micromanaged just wasn't what I'd hoped for.
One night, after a particularly tough week at work, I was job hunting. I spotted the vacancy at Growth Engineering and I was immediately drawn in by their unique branding – I mean who doesn't love superheroes?! There was also a huge emphasis on celebrating employee success and it really felt like every single person was valued. I was completely delighted to be offered the job!
Q: What's it like working at Growth Engineering?
Growth Engineering is everything I expected and more. I am part of a supportive team and am doing the type of fulfilling work I was hoping for after I left university. Not only do we all work together, we also socialise on a weekly basis – lunch trips, comedy shows, ice skating and of course, Friday drinks – to name just a few! It's like we have this friendly little community!
I'm lucky enough not to get that dreaded 'Sunday feeling'. Instead, I look forward to seeing what people got up to on the weekend and what the week has in store.
Q: If you could travel back in time and tell yourself something, what would it be?
Stop stressing! I have a tendency to stress about everything, even things completely out of my control. I would tell myself to just stop, take a breath and relax! I probably wouldn't have listened but it would be nice to hear that all of my hard work at university pays off and I land a job I see myself in for a very long time!
Q: What do you think makes somewhere a good place to work?
The perfect mix between work and play! We spend a lot of time at work, so building those positive relationships with your colleagues is extremely important.
Working as one team is also super beneficial. When problems arise, face them as a team and find a solution. That is something I absolutely love at Growth Engineering. People are individually celebrated for their hard work and success and people step in to help out whenever they are needed.
Q: What is your top tip (or three!) for happiness at work?
It's highly unlikely anything at work will be a life or death decision so don't sweat the small stuff!
Support your colleagues. Everyone loves to hear they are doing a good job and that they're valued, so keep the compliments coming.
Manage your time effectively and never overpromise. People are often caught out by committing to too many tasks and it just becomes unrealistic. Prioritise your time and set yourself achievable weekly aims.
---
Thank you to Luci for sharing her origin story and to everyone who helped towards making 2017 awesome! Let's make 2018 even better!
Join us next time to meet another of Growth Engineering's awesome superheroes and find out what they believe makes somewhere a great place to work.
– Juliette
Sign up to our blog below to stay up to date on all the juicy details from Growth Engineering and discover how to unleash superheroes in your organisation.
[hs_action id="16865″]