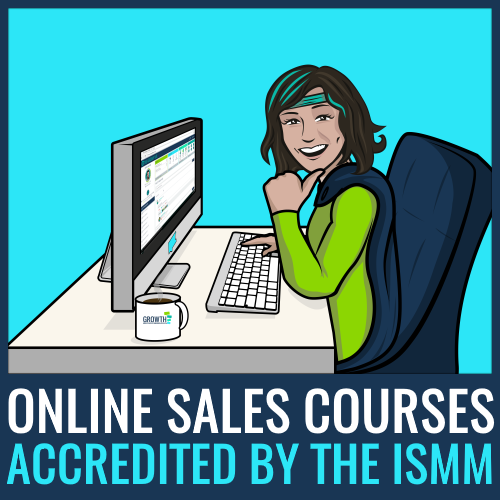 Online ISMM Sales Qualifications

You've seen online sales courses before. You probably think all sales training programs are the same. It's time to take a look at Growth Engineering's Sales Academy solution! It's difficult and costly to take your sales teams off the road for training, but most of the time, classroom training doesn't actually work! Organisations spend thousands on workshops, tutors and classroom training and often fail to see a return on their investment.
Online Sales Courses with The Sales Academy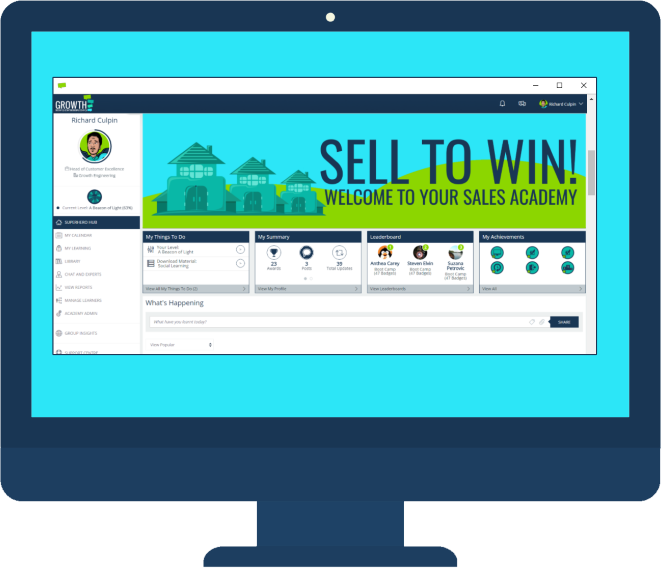 The Sales Academy includes a library of online sales courses, making it easy to roll out effective online sales training to your workforce. These eLearning units are accredited by the Institute of Sales and Marketing Management (ISMM). This means that the sales training is designed to raise the standards of your sales teams, improve results and drive revenue growth.
Each online sales course in the library is structured around an ISMM qualification (an Award, Certificate or Diploma, from Level 2 to 5) and contains all the learning content and the assignment necessary to gain one of the prestigious qualifications. All learners need to do is log on, go through the eLearning unit and complete the associated tasks and assignments. And voila – they're a Sales Superstar!
The Sales Academy solution houses these online sales courses on The Academy LMS. This learning platform is designed to make the learning experience as compelling as possible. With the Academy LMS, you can deliver the sales training online via mobile or tablet, test, mark and accredit assessments and then certify the qualification.
Your sales team don't just avail of award-winning online sales courses. The additional gamification and social features boost engagement and let you harness informal learning. This peer-to-peer learning makes up most of what we learn at work, yet few training methods can capture it.
Click the button below to find out what the Sales Academy can do for you!