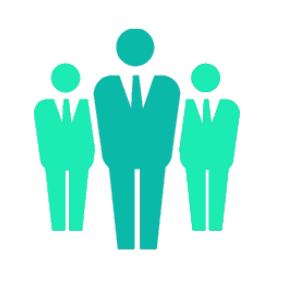 Training in some industries is made particularly difficult by a casual, part-time, or shift-working employee base. The care professions, for instance, may have a bank of casual workers who are called upon as and when needed, and some may work only overnight.
Getting all employees to undertake training when they work such varied, unpredictable hours is a challenge – for traditional training, that is.
Online learning makes rolling out training and development to a highly casual and dispersed workforce much more straightforward. Here's how:
Easily accessible
With online learning, you don't have to worry about getting your employees to one centralised location for their training. Instead, they can log onto their Learning Management Systems remotely, from wherever they are in the world. Not only is this more convenient for employees, but in certain industries – care and nursing in particular – it's impossible to take all employees away from their jobs for a day of training.
Available anytime
Employees are able to log onto their Learning Management Systems at any time of the day or night, which means they are able to take their training regardless of when their shift begins or ends. They can log on during a quiet period in their overnight shift, or when they get home from work – it's incredibly flexible. And the more flexible training is, the more likely employees are to take it.
This also means that casual staff (seasonal, temporary or sporadic workers) can access the training as and when they need it. Rather than putting employees through the course when they may not use the information for months, they can log on and learn when they need to. Much more convenient!
Sociable
In the past, there were a couple of options open to employees: workshop or classroom-based training days, or individual training, maybe through watching a video or reading a textbook. Aside from the extra work involved in handing out, marking and keeping track of learning in this way, it's also pretty lonely. Evidence shows that we learn best when we can observe others and put our learning into practice, so it's important that we are able to converse and share our thoughts with others.
Online learning also ticks this box, too. Rather than a Learning Management System being a lonely place, learners are able to interact to a huge degree. They can chat, share resources, ask each other questions and talk about the subject matter. This means learning isn't lonely – another bonus!
Cheaper
Because you don't have to hold numerous real-life training sessions for employees who can't make certain dates, or have to regularly host training days for newcomers or casual staff, online learning works out much more economical. The eLearning units you create are always there and available to staff. When a new starter joins and is added to your HR system, their LMS account can be automatically created; they'll instantly have all the relevant content available to them, to go through at their own pace, in their own time.
Reportable
You might be worried that if employees can access their training at all times of the day (and night), it may be hard to keep track of who is doing what, how far they have progressed, how well they've done and so on. Luckily, Learning Management Systems like ours have this covered.
The Academy LMS's Reporting Suite provides a sophisticated, in-depth analysis of all kinds of data and statistics that will show you how your learners are doing. You'll be able to see how many people are logging on and how often, how long they're staying logged in, and what they're working on while they are on their LMS. This information will show you how successful your training programme is proving to be, and can indicate ways to improve it.
Fun
Online learning has the potential to be hugely enjoyable and engaging for learners. All that's needed is a bit of imagination and a bunch of fun gamification features like badges, achievements, points and leaderboards. Find out more about how to make online learning fun by downloading our free white paper below!
[hs_action id="6973″]