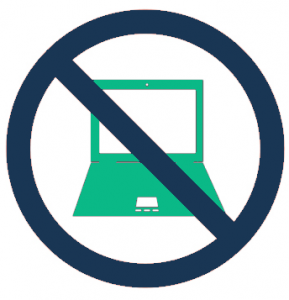 We're in the process of writing a white paper all about the common objections (and misconceptions!) we hear about online training. The grand unveiling will be next week, but we thought we'd give you a little teaser here to whet your appetite.
The white paper features many 'characters' which we've based around the kinds of objections clients have. There's Technophobe Trevor, Practical Pat and Social Sam, and they all have different concerns when it comes to moving their training online.
Here's Technophobe Trevor with a couple of worries about how well he and his employees will be able to pick up their new system:
"I'm not very good on computers, really…"
Oh, Trevor… Did you really think you'd have a computer thrown at you and have to guess how to use it? That we'd send you an email with a link but no instructions?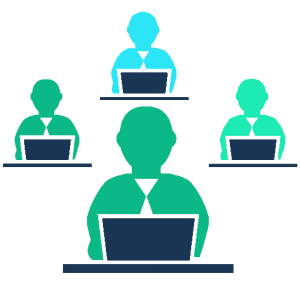 Of course not! 'Train the trainer' is alive and well; any online learning organisation worth its salt has a dedicated Customer Excellence department that is fanatical about making sure you know exactly how to use your new Learning Management System. They'll come into your office for a day or give you a guided tour over webinar to get you up to speed, and soon you'll be showing others in your company how to use your new kit! In fact, we've got one of our new clients in the meeting room with our Customer Excellence Manager right now being taught how to use their swanky new Academy and how best to structure their training roll-out.
"…My employees aren't very handy with technology either!"
Not to worry. The Academy is actually very simple to use, once you get the hang of it – and our gamified 'Cool Tips' tutorial makes this easy as pie. Upon their first login, learners are given a tutorial to show them around their new Learning Management System. They'll learn where to find eLearning modules, how to take tests and assessments and what badges are up for grabs. What's more, the tutorial is always available for them, should need a reminder!
Besides, once we've shown you or your chosen Academy Admin all that your new LMS can do, you'll become an oracle of expertise – any problems that learners encounter will be solved in a jiffy!
Want to find out more? While you're waiting patiently for us to finish our new white paper, why not check out one of our previous ones? The button below will take you to a research paper on gamification and what it can achieve for businesses:
[hs_action id="6973″]