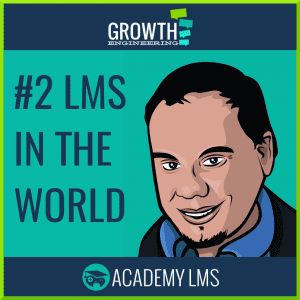 2016 is turning out to be a bit of a belter! After finding out that our Academy LMS has been named the best Gamification LMS in the world for 2016, it's now been named as the world's #2 LMS for 2016 overall!
So who is it ranking us so highly? It's none other than Craig Weiss, the eLearning analyst, expert, blogger, speaker, thought leader and all-round great guy.
He was recently named as the world's most influential person in the corporate eLearning sector, so his words of wisdom carry more weight than ever these days!
This most recent accolade comes with the publication of Craig's 2016 Top 50 LMSs Report. This annual report is one of the most comprehensive you'll find, and Craig actually reviews more than 690 different LMSs to put it together!
[us_separator type="default" icon="fas|star"]
Academy LMS
So what is it about our Academy LMS which beats all those hundreds of others? Well, first and foremost, it's built to engage learners with their training.
You'll find it doing everything you'd expect an LMS to do, whether that's hosting and delivering learning content, pushing assessments, conducting reviews, managing classroom bookings, running reports… just about anything short of cooking you breakfast!
But then on top of that, there's full social and gamification functionality to give the user an unbeatable experience.
This includes:
Earning badges and levelling up
Competing against other learners on leaderboards
Reward Centre – Trade badges and experience points for real-world rewards
Social feed and discussion groups for sharing ideas and materials
Live chat for real-time conversations
[us_separator type="default" icon="fas|star"]
More rankings
As if being named as one of the world's best LMSs overall wasn't good enough, our Academy LMS also features in many of the report's category rankings.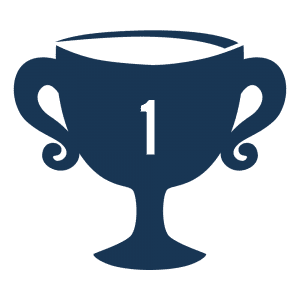 So it's also been named as:
#2 LMS for Mid-Sized Businesses
#2 LMS for the Technology Sector
#2 LMS for the Hospitality Sector
#3 Video LMS
In his announcement of the Top 10, Craig said: "I'm going to get this out of the way quick – this is a full robust LMS with gamification wrapped around it. #1 in Retail. #1 in Gamification. Continuance of #1 in NextGen."
Our Managing Director Juliette Denny is understandably over the moon about the news: "This is one of the most important rankings in our industry, so to be right at the top is simply staggering!
"We have huge plans to take our Academy LMS to the next level in 2016. Keep an eye out for all the major upgrades and developments which will step learner engagement into overdrive!"
[us_separator type="default" icon="fas|star"]
If you'd like to know what makes our Academy LMS stand head and shoulders above the rest, why not check it out for yourself? Simply click the banner below to sign up for a demo: