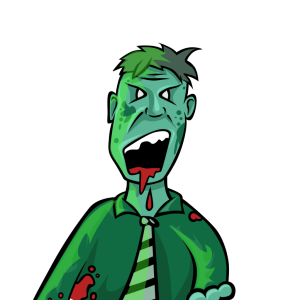 This Halloween, things for Rodger, a Learning and Development Manager, will never be the same again…
His intentions were good. Great, even. All he wanted to do was provide his learners with a Learning Management System that would do its job, teach his employees new skills and secure a good return on investment.
But something went tragically wrong. The legacy LMS Rodger chose caused a Zombie Learner outbreak and now the office is overrun with drooling, brain-dead ghouls, hungry for human flesh and hating their LMS. They're bored, demotivated, disengaged and have the taste for blood…
What will Rodger do? Is it too late to save his learners?
Watch the video below to find out…
Want to find out more about how to cure the zombie learner virus? Click the button below to download our free white paper all about how get learners engaged and motivated!
[hs_action id="4610″]