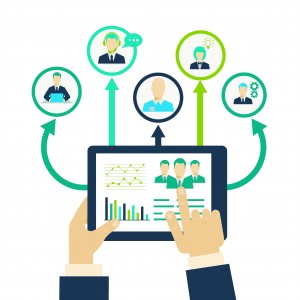 Leaving your current Learning Management System to make the transition to a new, state-of-the-art, next-gen LMS can at first seem quite stressful. You might be wondering how you'll get to grips with all the new features and functionality, how your learners will receive their new training platform, and whether it will be worth the time and effort to make the switch.
It can help to think about the reasons why you've decided to make the change – because we're sure the decision comes after much consideration and weighing up of various options.
Here are a few reasons you might be choosing to move from a traditional LMS to a next-gen LMS, like the Academy LMS:
You want more functionality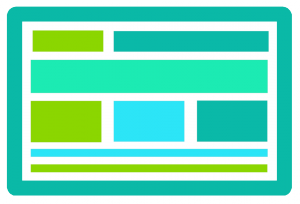 Your old Learning Management System may have suited your needs when you got it, but things change. Maybe your organisation has grown, your business model has changed, or you simply have a larger budget now to splash out on awesome features that were previously out of your reach.
Or perhaps your LMS is simply so old that all its features are outdated! Technology has come a long way in a short space of time – what might have seemed cutting-edge two years ago is basic and 'as standard' now. These days, you'll want an LMS that is truly at the forefront of development; gamification and social learning features should be available, reporting should be a breeze and learners should be engaged with their training. Which brings us on to the second reason you might be looking to ditch your legacy LMS…
You want to engage your learners
Traditional Learning Management Systems often struggled with engagement. LMSs were seen as a vehicle of delivering learning content – nothing more, nothing less. All that was required of an online learning platform was to host content and allow learners to download files.
Oh how things have changed! Gone are the days when an LMS's sole purpose was to disseminate information. Now, next-gen LMSs like the Academy LMS are designed with the express aim of engaging learners, getting them motivated and helping them to achieve their goals.
You want to improve your ROI
If your current training programme is about as useful as a chocolate teapot, you'll be wondering what can be done to generate a return on investment you can really write home about.
Changing your LMS is one of the ways to ensure you're getting the most out of your training spend – an up-to-date LMS that utilises all of the great functionality we mentioned earlier will set you up on your way to achieving an impressive ROI. An LMS with gamification and social features will engage learners, which in turn will get them working harder for longer. This means they'll be learning more and improving their knowledge, which is something that will be obvious all the way to the bottom line. When an employee's skills improve, so does their performance – and we all know an improved performance results in a boosted return on investment.
Your reporting is a pain in the beehive
Do you want more information in your reports than 'Learner X downloaded Y'? We don't blame you! You can't improve what you can't monitor, after all.
Luckily, the Academy LMS's robust reporting suite makes monitoring learner activity and progress a doddle. Admins can set up automatic reports to push weekly or monthly, can filter by department, location, and more, and can report on things as far-ranging as number of unique log-ins per month, time spent on the site, and even how many badges and points a learner has accrued!
Being able to report on the gamification functionality on the LMS makes it easy to see just how engaged learners are.
Picture this: two learners both complete the same piece of eLearning – let's call it Fire Extinguisher 101. Learner 1 then logs off their LMS and doesn't return until it's time for their next piece of training. Learner 2, on the other hand, continues to explore their Academy after they complete the eLearning. Reports show that they joined the Fire Extinguisher group, posted 12 comments, shared 3 links and gained 2 extra badges.
Whose knowledge and skills do you think increased more? Who would you put more trust in to put out a fire? We think the answer is clear!
If you're wondering about whether it's time for your to ditch your old LMS and start a journey to the next dimension of Learning Management Systems, sign up for a demo of the ultimate next-gen LMS – the Academy LMS:
[hs_action id="7083″]