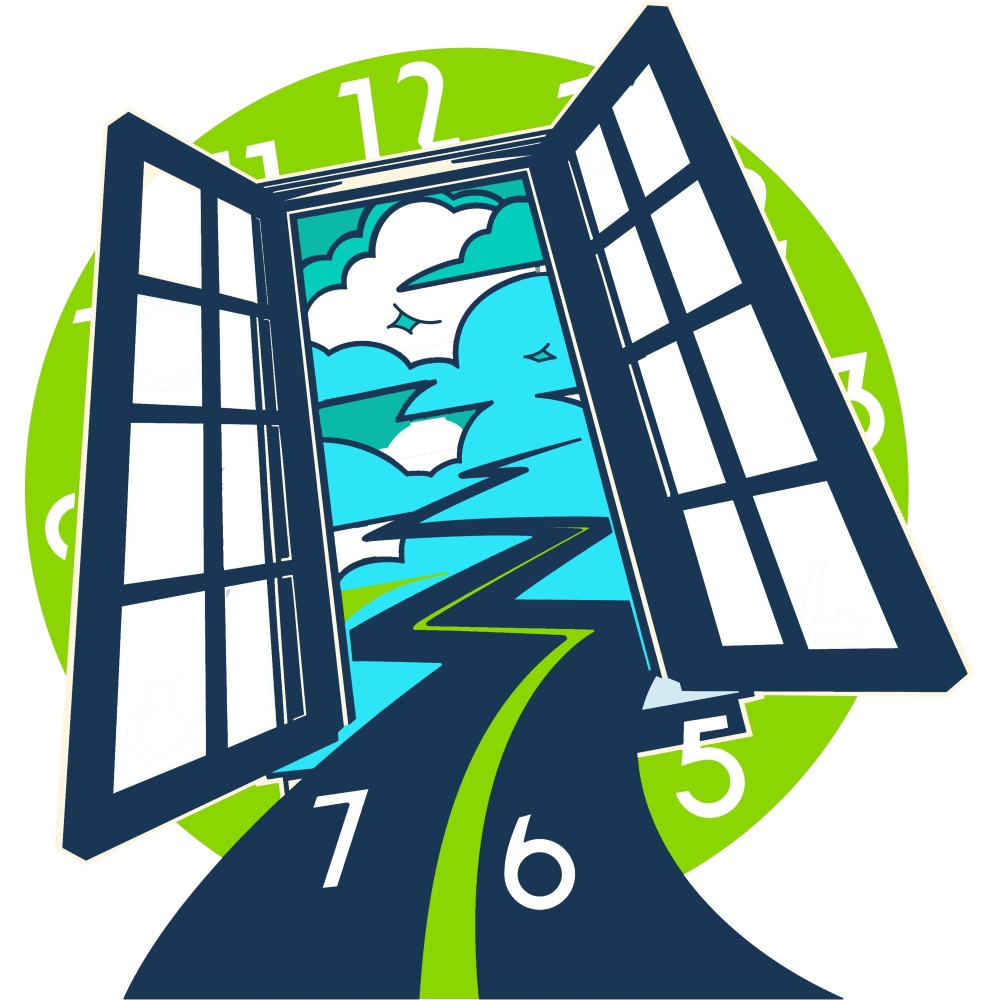 It's great to look at the awesome Academy LMS that exists today but sometimes it's good to take a stroll down memory lane.
It's surprising, even to us, how far we've come. Our war against dull online learning hasn't been without its share of skirmishes, but we've always come out on top by packing our LMS with features that make people actually want to use it.
We've blazed a trail with gamification, adding elements like Badges, Achievements and Levels and we've turned the Academy LMS into a real social learning experience meaning that users needn't learn on their own.
The following version history charts all of the hurdles we've had to jump and all of the bugs we've had to squash to turn fun online learning from a dream into a reality.
But first: if you'd prefer to see it in action rather than read the evolutionary tale, simply sign up to one of our weekly webinar tours by clicking the button below!
[hs_action id="5176″]
So, if you're still with us, it's time to get reminiscing and remind yourself of the wonder years that made the World's #1 Gamified Social Learning Management System.
Here's some reminiscing music to set the mood…
New Insights feature added
Menu navigation simplified
Security Upgrades
New Improved Praise Badges – Managers can now award multiple praise badges
Reporting on Badges & Achievements
Multiple Level Paths – Different level paths can be created for different types of learner
New 'Who's on the Academy' Widget
Ability for users to upload content (images, video, links) to the User Dialogue Stream
Bug Fixes
Academy LMS – Version 3.5
Admin Content Filter (Assessments/Tests)
Content Expiry Improved
Academy LMS – Version 3.4
Bespoke Learning Statuses
New Classroom Creation
New Support Centre
Academy LMS – Version 3.3
Bug Fixes
Global Currency
Printing Template – you can now create a print-friendly view of the current page
Export Pop-up Windows
Academy LMS – Version 3.2
Softsave Assessments & Reviews
Academy LMS – Version 3.1
Bug Fixes
View Previous Review – Managers and Admins can now see the results/comments made in the learner's previous review. This way, the manager can see how much progress has been made in the meantime
Auto Logout – Platform now logs out users after a predetermined time
Assessment Retakes – Assessments are now available for retakes, in the same way Tests are
Academy LMS – Version 3.0
API – It's now possible to access and manage information stored on the platform through a JSON based API. This will allow Integration with HR, CRM and finance systems
Redesigned Admin – The Admin section now has Smooth and Fresh UI, making it easier to get the hang of things and navigate
Notifications – Alerts are displayed to the user whenever something interesting happens
Cooltips – We've added a quick tutorial on basic functions aimed at new users
Likes – Users can now 'like' posts, making the Academy feel more like a social network
Post options – Posts can be marked as featured, making sure they always stay on top. Comments can be disabled in individual posts and Admins can delete posts straight from their dashboard
Praise – Managers can praise their learners by giving them special badges
Academy LMS – Version 2.0.6
Invite email modified – We've added the ability to modify the default email template before sending an invite
Leaderboards – Leaderboards now display users based on message visibility settings per Academy
Academy LMS – Version 2.0.5
Bug Fixes:

scrollable colourbox for tablets
sub-menu navigations more user-friendly
badge uploads/removal fixed for thumbnail versions
minor fixes

Failed Progress Tracker – Now shows failed Assessments/Tests/eLearning
Assessments – Assessments can now push content based on the overall completion score, as well as individual questions
Academy LMS – Version 2.0.4
Bug fixes – Various bugs fixed in user history, SCORM reporting, several issues in IE7, few small changes in standard design and other smaller issues.
Academy LMS – Version 2.0.3
Achievement alerts – Achievement, badge and award notifications appear straight away on the currently viewed page. The corresponding email notifications have been removed
Design changes on Find Training
My Learning – We fixed the missing content from My Things To Do and My Recent Activity
New user editor filters – New filters in user editor in Admin, implemented throughout all other user selection areas
Academy LMS – Version 2.0.2
My Things To Do – We've made sure all the functionality of previous alerts is implemented into My Things To Do (i.e. experts' questions, marking)
Badge Cabinet – All available and awarded badges now display on a single page
Academy LMS – Version 2.0.1
Manage Users – We've redesigned this area to make it easier for managers to invite users, report on, edit and remove them. Awarding badges will soon be added to this list
My Learning – We've redesigned this area to make it easier for learners to access their learning assets
Dialogue stream – Your own and other users' activities now display on your dashboard
Structural redesign – We've removed the top menu. All pages are now accessible via a redesigned structure with four buttons on the side bar
Achievements – Achievements can now be managed – just like badges and awards
Levels and Experience Points – Users can now embark on their development path and gain experience points on their way which allow them to level up. Levels can be configured to make sure everyone does what they're supposed to do in their stage, which is another motivator to finish their work
Academy LMS – Version 1.09
Experience Points – Aside from badges, users will also receive experience points for their actions. Those experience points will be used when creating leaderboards and also counted towards experience levels
Experience Levels – The basic indicator of a learner's progress on their personal learning path (rank). They can be also used as development paths
Design Changes – Overall background redesign, changes to buttons on the side, redesigned development streams and all percentage bars and updated user profile page
Tooltips – Various popups explaining the functionality behind the buttons
Comment manager – A functionality to manage comments for Admins (in progress)
Academy LMS – Version 1.08
User bulk upload – Admins can now upload users in bulk via an excel sheet
Additional options for eLearning – Special options allowing some customisation to the visual appearance of eLearning courses
Email titles – Now, aside from email content, custom email titles can also be made for each Academy
Tooltips – They'll start appearing all over the place, starting with the eLearning
Academy LMS – Version 1.07
Team branding – Now teams can be branded separately. The team logo appears on top of all pages in the Academy
eLearning wrapper – New eLearning/video wrapper, with comments and content rating
Accounts restructure – All accounts are now merged together and access rights are managed by Roles. (Role privileges will be extended in future releases.) Note that users can't be logged into different accounts on the front end and Admin in the same browser
Single sign on – Users can create new accounts and login with LinkedIn, Facebook and Salesforce
eLearning upload – You can upload SCORM zip files directly (No more ftp, yay!)
Video upload – Video uploading works nicely now, you just need to upload an mp4 file just as you would an eLearning zip file. It gets wrapped into a SCORM package automatically and can be accessed as a piece of eLearning straight away
Academy LMS – Version 1.06
Calendar – New redesigned and improved calendar
Look & Feel – Changes in preparation for the big release, icons, palettes, etc
Users List – Alphabetical pagination
Sharing – Facebook, Twitter and Linkedin badge sharing (sign in coming up)
Demo – Demo development streams
Academy LMS – Version 1.05
Classroom booking improvements – Various improvements made to classroom booking
Reviews (CPD) – Continuous Professional Development Assessments
Leaderboards – Improved leaderboards, showing a ranking of hierarchy levels
Monthly pdf reports – Reports showing overall Academy dashboards
Support Centre – Redesigned issue tracking and resolution centre
Look & Feel – Various design tweaks (new icons, fixed admin menu, etc.)
Academy LMS – Version 1.04
SSL – The Academy now supports SSL
Classroom booking – Classroom booking released for use with limited functionality
Video – Video files now allowed as one of the material filetypes
Demo accounts – Redesigned demo accounts
Salesforce integration – Learners can now autheticate with their salesforce.com credentials
Academy LMS – Version 1.03
Reporting on Assessors – Reporting on Assessors' activity
Invite confirmation page – Intermediate page added allowing users to review and confirm all invitation data
Various bug fixes and updates – Adding users in admin bug, disabled fields when editing users in Admin, alerts being removed too early, a bunch of errors connected with reminder problems
Academy LMS – Version 1.02
Certified Tests – Open question tests can be created as 'certified' – they will be submitted for marking to a global pool of assessors – separate from the hierarchy of managers. Once marked, those tests can be reported on by managers
New Roles – Managers can have any set of the following roles on the platform:

Manager (the default – manages users, sends invites etc.)
Expert (Is on the list of experts, can be asked questions.)
Assessor (Can assess tests from the certified pool.)
Tutor (Can be booked for classroom training.)

Automated Reminders – Users will receive emails every week on pending eLearning, and expiry notices 3 days before the invitation expires
Academy LMS – Version 1.01
SCORM – If a course contains several items, the progress through those items is shown instead of score. Bug fix for ie9 users
User Management – Search for users by name or email address
eLearning security – Content can now be restricted to invited users only by unchecking the 'Allow uninvited access' option in eLearning editor. Only one instance of eLearning allowed per a user at a time
Development Roadmap – A slight design upgrade
Academy LMS – Version 1.00
New Admin area – A redesigned Admin area
SCORM – Multi-item SCORM packages allowed
PHEW! That was quite a trip back in time! If you want to find out more about the world's #1 Gamified Social Learning Management System, the Academy Platform LMS, hop on board the weekly webinar tour:
[hs_action id="5176″]