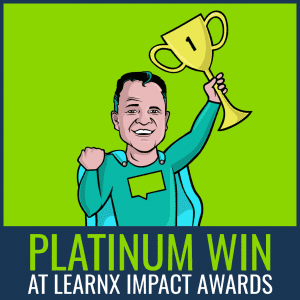 We're only up to April, but it's never too early in the year to be winning awards! This week we've found out that we've won big at the LearnX Impact Awards.
Based in the Australian capital of Melbourne, these awards recognise and reward individuals, teams and organisations who have used learning and supporting technologies to deliver value and significantly impact employee performance and business results.
We entered alongside one of our Australian clients, Holcim, under the 'Best Learning Project – Certification' category. This category is focused around training projects in which a certificate of competency is issued to employees.
It seems that the judges were so blown away by the project that they've awarded it the Platinum trophy! Now we've won plenty of Gold awards before, but this is the first Platinum to come our way, so we (and Holcim) are absolutely chuffed!
But what exactly makes this learning project such a winner?
Certified blended learning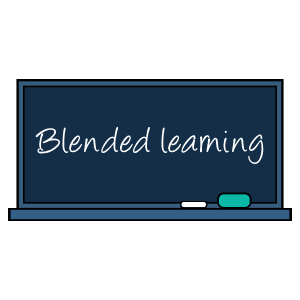 Holcim hasn't just licensed our Academy LMS, they've also licensed our high-impact interactive sales training content, which is all accredited by the Institute of Sales and Marketing Management.
They based their learning programme around this content, and turned it into a robust five-stage blended learning solution which delivers sales qualifications to its workforce:
Online learning – Learners complete an online unit which gives them a full overview of the topic.
Applying learning on-the-job – Learners apply their new-found knowledge back in the real world. Their experiences are recorded as case studies to check how they're getting on.
Face-to-face workshop – Learners prepare work for highly-interactive workshops. Unlike traditional classroom spoon-feeding, these are super-engaging and make sure that everyone gets involved!
Written assignment – Learners go away and spend some time putting together a report to demonstrate their understanding of the topic.
Accreditation – All of the learner's hard work pays off, as they end up earning internationally recognised qualifications from the ISMM!
Though a lot of this learning takes place offline, it's all managed through the online LMS. Convenient, eh?
Results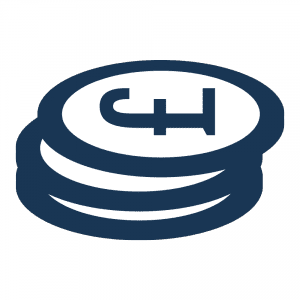 Since launching the programme, Holcim has seen its sales performance accelerating all across its Australian business.
The learners have also earned a staggering number of qualifications! Between the 170 learners on the programme more than 350 ISMM Awards have been earned, as well as nearly 60 full ISMM Certificates in Sales and Marketing.
Plus, the chance to earn real internationally recognised qualifications has been a huge morale boost. After the first round of qualifications was awarded, participation rates in the face-to-face workshops jumped from 87% to 94%.
This is fantastic, given that Holcim's workforce is spread across 75 sites throughout Australia and New Zealand, so getting to the workshops is a genuine challenge for some!
You can be sure to spot us at the LearnX Impact Awards Ceremony, being held down under in Melbourne in October!