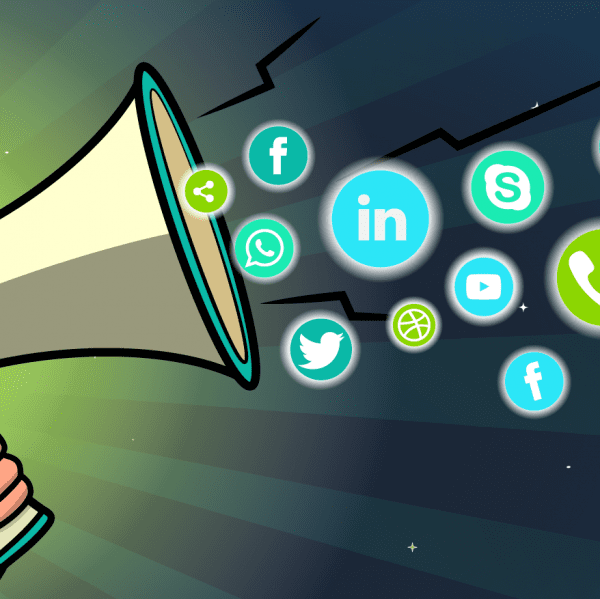 Why Do We Need Learning Campaigns?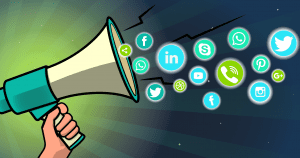 Some things are more effective when part of a group, as opposed to single entities. Singularly, the ingredients for a cake aren't appealing, but together, you've got a tasty slice of spongy deliciousness! The Spice Girls are another example. (And yes, we have considered Mel C's solo career).
When it comes to training your workforce, we believe that content is more effective when it's part of a learning campaign. Here are three reasons why:
They reinforce what you've learnt
They encourage behaviour change
They're the perfect partner for micro-learning
In this blog, we'll investigate the science behind learning campaigns, as well as the best ways to execute them. Before we do so, let's recap what a learning campaign is:
What is a Learning Campaign?
One of the many ways we keep our Academy so fresh and engaging is by incorporating learning campaigns.
A learning campaign is a marketing strategy that has revolutionised the industry. Get ready to be completely engaged… learning campaigns are here!
In short, a learning campaign can be defined as follows:
'A learning campaign is the process of scheduling bite-sized content and learning experiences within a measured timeframe.'
Learning is a journey, and learning campaigns are designed to oversee this journey until the learner is an expert! It does this by breaking down tedious units into bite-sized chunks. These micro-units are then delivered in intervals over time. Learning campaigns tend to make use of internal promotions and advertising to make sure that everyone is engaged with what's going on.
What are the Benefits of a Learning Campaign?
They Help Fight Against the Forgetting Curve
Campaign learning reinforces your training. Reinforcement helps in the fight against the big bad wolf of the L&D industry: The Forgetting Curve.
The late century psychologist, Dr Hermann Ebbinghaus, tested his memory from the period of 1880-1885. He concluded that on average we forget 80% of what we learn within 30 days.
The good news is, like all good doctors, Dr Ebbinghaus also found some antidotes! He found that spaced repetition dramatically helps in the fight against forgetting.
This is where learning campaigns come in!
When a company implements a learning campaign they are buying into the power of repetition. Content is scheduled for release over a selected period of time. Over time, learner's knowledge builds and the content gets progressively more challenging. This helps you walk your learners along the different stages of Bloom's Taxonomy.
By employing campaign learning, you'll give learners a well-needed break in-between instalments, fending off cognitive overload. This will help with Knowledge Retention as it provides learners with time to absorb and practice their learnt content.
They Encourage Behavioural Change
If there's one thing every business wants to see from its L&D department, it's Behaviour Change.
Behaviour Change is a necessity if workers want to to keep pace with technological advances within their industries. But Behaviour Change doesn't happen overnight. In fact, it takes 66 days to form a habit.
In neuroscientific terms, when something new is learnt, it forms a neural pathway in your brain.
The more the content is repeated, the deeper the neural pathway becomes. The deeper the pathway becomes, the easy it is for your brain to access the info. The brain loves repetition.
This ability the brain has to reorganise itself is called neuroplasticity.
If an aspect of training is covered again and again, like it is during learning campaigns, then you'll be changing learning behaviours quicker than you can say 'neuroscience!'
It Uses Different Mediums
You can use all sorts of different mediums when building your Learning Campaign. You can share video, PDF files, podcast, email, quizzes, images, graphs: basically, you can use anything!
The more varied the mediums in your campaign, the better. Variety will keep learners engaged.
How to Successfully Launch a Learning Campaign:
There are a few simple guidelines to follow when scheduling a learning campaign. Here are three of our top tips:
Building interest is integral when it comes to learning campaigns. It's like a trailer before a movie. Using channels such as email notifications or even a poster campaign, you can create a sense of anticipation for your upcoming learning campaign. What's unique about it? Why should they be looking forward to it? Let them know by creating a mini ad campaign.
Analyse What Your Learners Want
Perform a training needs analysis. Discover what your learners want from their training and personalise it. With a campaign designed specifically for your workforce they will be much more engaged.
Customise your Training to suit each Medium
As we know, each channel of communication has its own strengths. Releasing a learning campaign via video? Ensure it's optimised for mobile viewing. Make the visuals are exciting and punchy. Really appeal to those visual learners and increase your learner buy-in. (Did you know, 65% of learners are visual learners?!)
Check-In with your Audience
You know when you're halfway through eating at a restaurant, and the waiter/waitress asks if everything is okay? You can do the same during a Learning Campaign. Schedule follow-up emails, videos, or even post on your LMS Newsfeed and consolidate your training! This will help drive Behaviour Change and kick the forgetting curve firmly to the curb!
Final Word
Learning Campaigns are important for driving employee Behaviour Change. This will then lead to intrinsic motivation. In other words, your employees will want to learn more and more. Learning Campaigns reinforce the content learned too, fighting the forgetting curve! Dissimilar from other campaigns, Learner Campaigns lets the trainer alter the content as it moves along. Additionally, as it promotes microlearning, it's less effort to create too.
Learning campaigns and mobile learning are a match made in heaven. Mobile's are the perfect vehicle for learning campaigns as they promote on-the-go training as well as microlearning too.