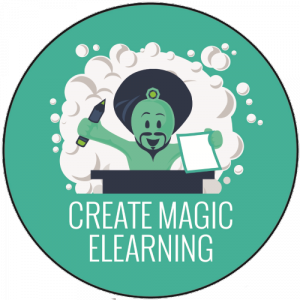 It can be difficult to create eLearning to a deadline, particularly when you're working with a number of people, and going back and forth between subject matter experts, eLearning developers and L&D professionals.
That's one of the reasons we developed Genie, our brand new game-based content authoring tool. Genie is a little bit special – in addition to creating really engaging, fun game-based eLearning, it also makes the development of eLearning a whole lot of fun too! Here's how:
TEAMS
With Genie, up to 10 eLearning creators can collaborate on eLearning modules. You have control over setting your teams and assigning individuals to certain tasks. You can specify who has what power – Christy can be an Administrator, with the power to create new users and change settings. Alan can be a content creator, meaning he can make awesome eLearning but he doesn't have control over other users. And so on.
PROJECT ACTIVITY STREAM
Ever wonder what your colleagues are getting up to – whether they have finished uploading the images, or completed the badge library? Wonder no more! With the Project Activity Stream, you'll be able to keep up to date with all that your fellow eLearning creators are doing.
GAMIFICATION
Ah, a little competition is always good! Genie's project management functionality is gamified, meaning that eLearning creators can gain badges and points for uploading assets, making slides and finishing the games. It's super-motivating for them to receive rewards in this way, and it keeps them going – particularly if they see that their colleague is overtaking them on the Genie leaderboard!
Gamification keeps everyone on track, creating eLearning at the correct pace and hitting deadlines as they crop up.
Here's our good friend Karl Kapp discussing the benefits of gamification and why it's so addictive (the collecting!).
REWARD CENTRE
All those lovely points that team members pick up can be exchanged for real-life rewards in the Reward Centre. Being able to gain real rewards – like gift vouchers and extra days off – is very motivating. It shows eLearning creators that the more they put into their job, the more they'll get out of it.
FORUMS
This is a great place to chat with fellow content creators. You can share tips and tricks, talk about the latest learning methodologies, troubleshoot, or generally just chit-chat about what it takes to create awesome eLearning!
FUN FACTS
We're all about fun here at Growth Engineering (as if you couldn't guess!). As such, we created the 'fun facts' button: click here every day to get your daily dose of informative entertainment! Whether it's the fact that a chameleon's tongue is 1.5 times the length of its body, or that lightning strikes 1,000 times per second on earth, we'll have something to get you thinking!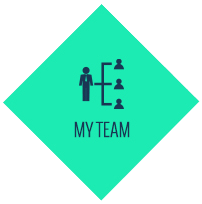 All these project management tools (and extra little features, like our innovative question functionality, that make life more fun) contribute to a great working environment for eLearning content creators. They help to keep work flowing, ensure deadlines are hit and make sure that the eLearning that is produced is truly exceptional.
And the best bit? With Genie, your content creators don't have to be eLearning developers who know their HTML from their jQuery. Oh no – instead, they just need to understand the topics they're writing about, upload assets, drag and drop items into slides and then ask Genie to create the best darned game-based eLearning their learners will ever see!