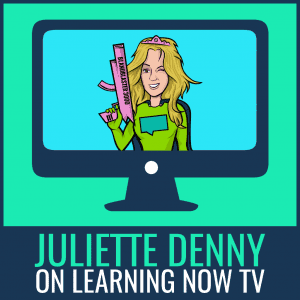 Recently our Managing Director Juliette Denny (or Ideologist in Chief as she's known around here) was invited onto the fantastic Learning Now TV programme!
This hard-hitting interview was conducted in the wake of our Learning Provider of the Year win at the 2016 Learning Awards. The Learning Now TV team was keen to find out more about what the win meant for us, what makes Growth Engineering unique, and what 2016 holds in store for us.
Learning Now TV is a live-streamed news channel which delivers interviews, debates and round tables, and advice and guidance on real-world issues to keep you up-to-date in the world of learning and development.
Juliette isn't one to get shy in front of the camera, so she leapt at the opportunity to appear on the show!
Now you can watch the full interview in all of its high quality, 4K resolution, 60fps goodness. In the video, you'll learn:
What the award win meant to us
What makes Growth Engineering special
How we know we're making a difference
How learners and customers are shaping our products
Where Growth Engineering is headed in 2016
Head over to Learning Now TV and register to watch all of their monthly programmes for free!
Want to see what else Juliette has to say? Why not check out Juliette's Learning Tribe on YoutTube?