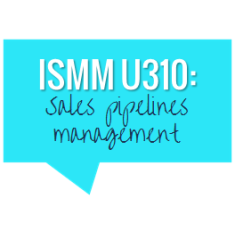 Welcome to unit 310, 'Sales pipeline management'.
Effective sales pipeline management allows you to clearly identify all sales opportunities and deduce what stage of the sales cycle your clients and prospects are at. Unfortunately, many sales people fail to put in place a system for building and tracking a sales pipeline. As a result, they have very little means for decreasing customer demand and creating a stable sales cycle capable of producing consistently positive results.
A well maintained sales pipeline allows you to collect vital information: What are my strengths? Where do I fall short? How have I taken advantage of a similar sales opportunity in the past? What's more, without an up to date sales pipeline, it's impossible to commit to any form of accurate sales forecasting.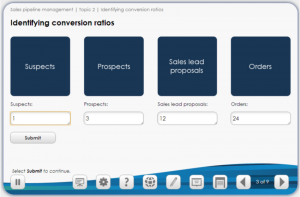 This unit will help you develop a better understanding of:
managing your sales pipeline.
The different stages of the pipeline
converting ratios from one stage to another
evaluating prospects and prioritising time
AND selecting and using the right sales tools.
This unit is available on www.salessuperstars.net as an easy, flexible and affordable qualification.
It can also be wrapped up as part of an all-encompassing Sales Academy training approach, a holistic approach to learning and development. Please contact us to find out more.
[hs_action id="3491″]