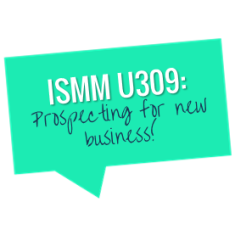 Welcome to Unit 309, 'Prospecting for new business'.
Whilst prospecting is equally important to the sales process as closing the deal, it very rarely gets the same level of consideration from sales professionals. As a result, there are a number of common mistakes that sales people make when prospecting for new business.
Whilst a change in attitude is important, these issues can only truly be fixed by following an effective system that keeps you organised, motivated and focused on building a list of contacts and new opportunities.
Do you know how to gain access to the best prospects? Do you have the best possible techniques at your fingertips to generate sales leads? Are you turning cold-calls into first appointments with a satisfying frequency?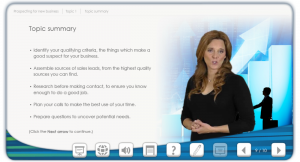 In this unit, you will learn how to:
Determine and plan out your prospecting effectively.
Analyse relevant information to draw up lists of credible leads and sales prospects.
Confidently be able to make appointments with your prospects.
Reduce levels of pre-call stress.
AND, how to build your own career prospects and create new opportunities.
This unit is available on www.salessuperstars.net as an easy, flexible and affordable qualification.
It can also be wrapped up as part of an all-encompassing Sales Academy training approach, a holistic approach to learning and development. Please contact us to find out more.
[hs_action id="3491″]