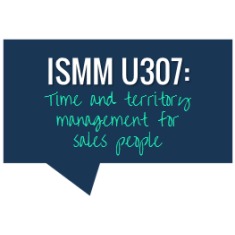 Welcome to unit 307, 'Time and territory management for sales people'.
Are you utilising your time and talents sensibly? Misplaced hours mean lost sales and fewer career prospects. Poor territory management can lead to missed opportunities and slight returns. If you are to make best use of your time and talents, it is vital that you are able to overcome certain organisational barriers and are capable of managing your territory resourcefully.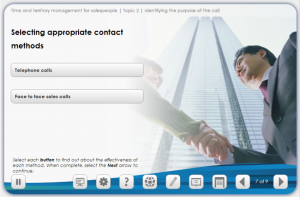 Proper management in these areas will help you to nurture a healthier sales pipelines and a more satisfying career path. Throughout this unit, you will learn how to:
Set goals that are specific, measurable and achievable.
Identify and classify activities in order of priority.
Organise your time through effective planning and increased productivity.
Capably prioritise customers and prospects and divide your time accordingly.
Determine the most appropriate method for contacting customers.
AND, how to develop a dynamic strategy for seeing to the needs of customers and prospects within territories.
This unit is available on www.salessuperstars.net as an easy, flexible and affordable qualification.
It can also be wrapped up as part of an all-encompassing Sales Academy training approach, a holistic approach to learning and development. Please contact us to find out more.
[hs_action id="3491″]