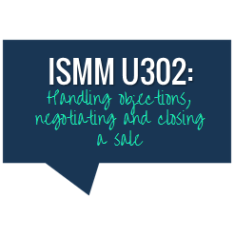 Welcome to unit 302, 'Handling objections, negotiating and closing sales'.
Picture the situation: you have just delivered a dynamic and engaging presentation to a big account. A significant sum of money rests on their interest. You feel like you've done the best job possible and yet the client voices his doubts:
"I'm just not sure that we're ready to commit. Call me in three months' time".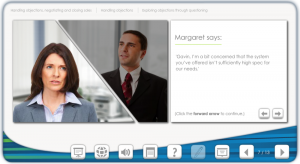 For some this would be the end of the road but for the very best sales professionals it's an opportunity to eliminate a client's fears, overcome objections and walk away with a sale.
We want to help you develop a positive attitude towards objections by ensuring that you are:
Adequately prepared to respond to all potential areas of concern.
Confident and assured in your ability to 'handle' these objections.
Able to successfully negotiate with a customer.
AND Capable of dealing with any issues that may arise when attempting to close a sale.
This unit is available on www.salessuperstars.net as an easy, flexible and affordable qualification.
It can also be wrapped up as part of an all-encompassing Sales Academy training approach, a holistic approach to learning and development. Please contact us to find out more.
[hs_action id="3491″]