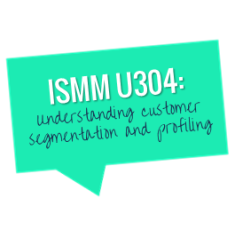 Welcome to Unit 304, 'Understanding customer segmentation and profiling'.
Now more than ever, the ability to identify, understand and target valued customers is an essential factor in creating sales and marketing success. In organisations with a large customer base, it's just not financially prudent to market products or services to individuals. But, without segmenting customers into groups based on certain shared characteristics, there are no means for effectively tailoring products to meet specific needs.
By developing a clear understanding of the needs and buying behaviour of your customer base, it becomes significantly easier to build appealing marketing campaigns and increase sales.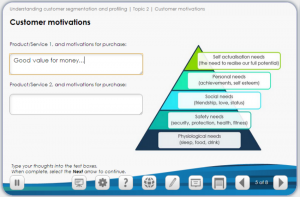 In this unit we will explore:
Methods of identifying customer groups and their characteristics.
Motivations, attitudes and behaviours of customers.
Methods of clustering customers with similarities in their behaviours and motivations.
Characteristics of existing customers AND
How to profile potentially profitable customer groups.
This unit is available on www.salessuperstars.net as an easy, flexible and affordable qualification.
It can also be wrapped up as part of an all-encompassing Sales Academy training approach, a holistic approach to learning and development. Please contact us to find out more.
[hs_action id="3491″]