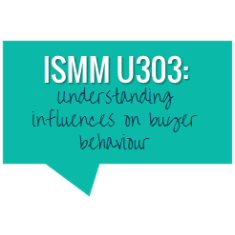 Welcome to unit 303, 'Understanding influences on buyer behaviour'.
How do customers decide which product or service they want to purchase? Why do they make this decision? What goes through their mind before, during and after a purchase? With so many diverse and unique factors fighting for influence, it's becoming increasingly difficult to monitor, understand and analyse buyer behaviour.
Yet this knowledge is absolutely essential to deducing what is important to the customer and for exercising your influence on the customer's decision-making process. After all, how can you capture a customer's imagination, if you cannot pique their interest?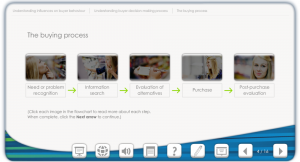 Imagine the positive influence that having proper grasp of customer motivations would have on your sales pitches and presentations. Envision being able to:
Market your product or service in relation to the needs of your client.
Handle any objection with ease.
Close more sales and improve your prospects significantly.
In this unit, we will help you master all these challenges by giving you a better understanding of:
The buyer's decision-making processes and how this influences the sales cycle.
How to differentiate between each member of the decision-making unit in a sales situation AND
How to respond to the buyer at each stage of the decision making process.
This unit is available on www.salessuperstars.net as an easy, flexible and affordable qualification.
It can also be wrapped up as part of an all-encompassing Sales Academy training approach, a holistic approach to learning and development. Please contact us to find out more.
[hs_action id="3491″]