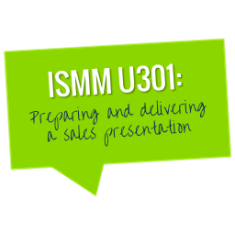 Welcome to Unit 301, 'Preparing and delivering a sales presentation'.
Are your sales presentations as dynamic, involving and effective as you would like them to be? How many of your sales presentations resolve with closed sales?
For a good number of sales professionals presenting can be an uphill battle. Most presentations cast their audience into despair but a rare few are inspiring enough to change lives, form lasting business relationships and close a sale.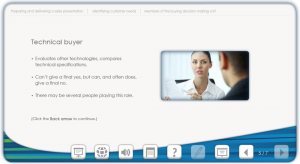 A sales presentation may be your only chance to influence all the key decision makers within an organisation so hitting the right notes is essential. Effectively connecting with your audience and communicating your vision with a passionate and informed air will have a positive impact on your future and the business prospects of your organisation.
Throughout this unit, you will learn how to:
Be able to prepare a sales presentation
Identify the needs of the customer
Set objectives for the sales presentation ensuring they reflect the customer's needs and interests
Assess the likely physical situation for the presentation and identify the most appropriate method of presentation
Identify and evaluate resources for delivery of the presentation
Prepare a presentation that includes unique selling propositions
And much more!
[hs_action id="3491″]