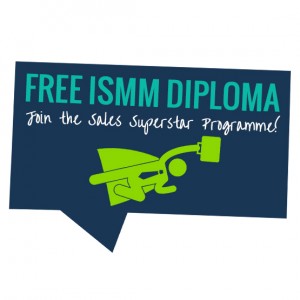 We at Growth Engineering are delighted to offer aspiring salespeople the fantastic opportunity to get an ISMM Level 3 Diploma for free, saving you over £2,000!
We're looking for highly motivated, enthusiastic individuals with a massive drive to increase their sales skills and improve their future career prospects. Basically, if you want to kick butt, we want to help you!
Juliette Denny, Managing Director, said: "We're totally invested in helping people become the best they can be, so our Sales Superstar Programme is about equipping the future salespeople of Britain with the skills and techniques they need to really make an impact."
Think you have what it takes to join the Sales Superstar Programme? Drop us an email (hello@growthengineering.co.uk) explaining in 200 words exactly why we should pick you.
No slacking allowed! We expect 100% commitment from our Superstars, which means undertaking 8 eLearning units on our award-winning Academy Learning Management System (not as scary as it sounds!) in your own time, outside of any work commitments, and attending four workshop dates at our lovely office in Windsor. Don't worry, we're a friendly bunch. You'll also have to complete 8 assessments and upload them to the Academy so we can mark them and give you a big fat A+!
The 8 ISMM Units that our Superstars will take are:
U201: Understanding the laws and ethics of selling
U301: Preparing and delivering a sales presentation
U302: Handling objections, negotiating and closing sales
U303: Understanding the influences on buyer behaviour
U304: Understanding customer segmentation and profiling
U307: Time and Territory Management
U309: Prospecting for New Business
U310: Sales Pipeline Management
We hope that this Programme will catch on and that other companies will follow our lead and offer aspiring salespeople the chance to get such a great qualification like this for free.
For more information on the units you'll be studying, head to www.salessuperstars.net. To try out a demo unit of ISMM content, click the button below!
[hs_action id="5006″]
T&Cs:
Our commitment to you: We'll provide you with everything you need to achieve an Ofqual-accredited Diploma from a worldwide representative body for salespeople. This includes access to the best gamified Academy Learning Management System in the world, eLearning units, workshops and both real-world and online help and advice.
Your commitment to us: You must attend all workshop dates – please note, these are as yet undecided. Apply now and we'll be in touch with the dates. No hard feelings if you have to decline at this stage. You must complete your eLearning assignments on time and in full. If you fail to abide by these rules, you will be expelled from the Sales Superstar Programme, without exception.
More about the ISMM: The Institute of Sales and Marketing Management is responsible for establishing the benchmark of professionalism in sales and is the only professional association recognised by Ofqual as an awarding organisation offering qualifications in sales, marketing and sales management.
More about the Diploma: The ISMM offers three kinds of qualification. These are single unit Awards, Certificates made up of a few units, and Diplomas, made up of many units. Level 3 Diplomas from the ISMM are perfect for practising or aspiring sales professionals looking to boost their sales. If you're keen to kick-start your sales career, this is a great place to start!
Apply to be part of the Sales Superstar Programme by emailing your 200-word application to: hello@growthengineering.co.uk