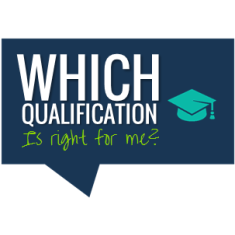 All vocational qualifications are grouped together in different levels on the Qualifications and Credit Framework (QCF). The level shows how difficult each qualification is – from entry level right up to level 8.
Vocational qualification levels can be compared to other qualifications. Entry level qualifications build confidence and help people prepare for further learning and work. Level 2 qualifications are the equivalent of grades A* to C at GCSE and level 3 qualifications are equivalent to A levels.
The title of a vocational qualification tells you:
the qualification level – from entry level to Level 8
the size of the qualification – an Award, Certificate or Diploma
the subject you're studying – such as Negotiation skills. Pipeline management, etc.
The qualifications provide opportunity for progression to other qualifications at the same or to higher levels.
[hs_action id="3491″]