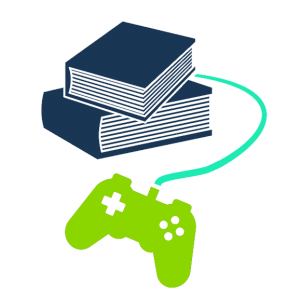 Let's be honest with each other: the common perception of eLearning is pretty negative. Click-through slides are boring, tick-box quizzes are about as fun as filling in a tax return, and any additional audio or visual elements are uninspired to say the least. Not exactly a fun way to spend an hour or two.
That's why a lot of learners will focus on the end goal, i.e. finishing the eLearning unit and ticking it off their list. They don't really focus on what they're learning on a slide-by-slide basis, only taking in enough information to allow them to pass the final quiz. For these learners, they see the eLearning as 30 minutes of pain that they just need to power on through to get out the other side.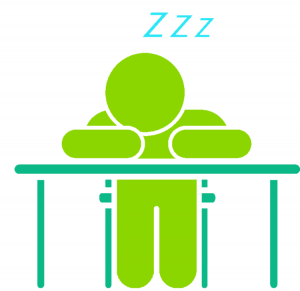 It's pretty sad that most eLearning is seen in this way. The thing is, there's nothing inherently wrong with online learning. The possibilities are almost endless, what with the awesome technology that we have at our disposal these days. So why is it that learners still dread their online training?
Well, for the most part, they gained these negative associations of eLearning from experiencing pretty shoddy training in the past. If you had a bad experience – say, an awful train journey, full of delays, nowhere to sit, stinky fellow passengers and bank-breaking fares – then of course you won't look forward to repeating the experience. You'll avoid travelling by train as much as possible! In the same way, if you're forced to sit through mind-numbing eLearning, you won't exactly be jumping for joy the next time you have to take an eLearning unit, will you?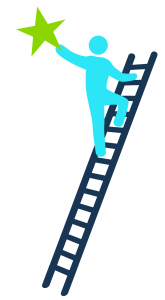 For companies, eLearning is a cost-effective way of upskilling staff – and it's something that's very important to the success of the business. In 2012 PwC surveyed 1,200 CEOs and found that 24% were forced to cancel or delay important strategic initiatives because of 'talent constraints'. In other words, they felt that their workforce did not have the knowledge and skills to deliver initiatives. Moreover, 30% of CEOs felt they could not innovate or compete effectively because of talent constraints within their team.
It's a real problem! Organisations must train and develop employees in a cost-effective way, yet most eLearning doesn't work and is seen negatively by employees.
Therefore, the pressure is on for L&D professionals to deliver training programmes that not only upskill employees, but are enjoyable and engaging for them, too.
Well, how about trying something radical? How about making your online learning fun for learners?
It'll make your learners much happier!
Here's how:
Gamification, which is the application of gaming mechanics to non-gaming scenarios, involves rewarding learners with badges, points and achievements for taking eLearning units, and displaying learners' progress on leaderboards to encourage a bit of competition.
All this helps engage learners because it ensures that the training appeals to our innate human instinct which is geared towards all things 'fun'. Gamification leverages learners' fundamental need to achieve, get rewards, attain status, engage in competition, collaborate and express themselves.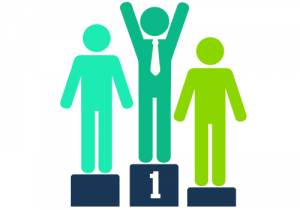 Research shows that employees are more engaged with a gamified approach. In fact, we've found that they spend over 50% longer on learning and training with gamification features
Gamification also increases participation – staff experiencing gamified training are 86% more active than those accessing non-gamified training. It's a pretty impressive difference, right!?
Employees training with gamified eLearning take in and retain more information and attain higher skill levels all whilst enjoying the eLearning more! No more boring slideshows to sit through or eLearning units to rush through – just engaging, enjoyable training.
Want to find out more about gamification in training? We wrote a while white paper on how to align gamification to your business needs to secure employee engagement and increase business success! Download it for free by clicking the button below: