Introducing my plans to put everything I've learned on unleashing superheroes into writing, for you! This week I share the 'Why,' the 'What' and the 'How' of organisational change (with a little 'Wow' chucked in for good measure)…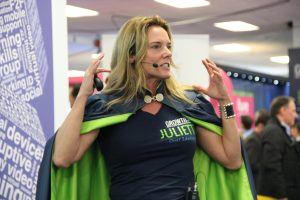 2017 is the year I write my first book! Wow – I've said it, it's out there now…As spring approaches, and new year resolutions become a distant memory, it's time to reaffirm our goals! Writing goals down makes us 50% more likely to achieve them. Better yet, sharing our plans creates accountability (just one reason why social learning is such a potent tool!) So, I'm doing just that. As I commit my own aspiration to paper – I hear a little voice in my head whisper 'famous last words!' I get it, I'm going for the big one. I'm excited about the adventure ahead, but actually putting pen to paper and writing that book is a mammoth task (If I don't make it, at least I will have tested the writing-goals-down theory!).
So, I'm going to need a little help from my friends to get me to print on time (on schedule for Learning Technologies 2018)! This weekly blog will be where I share my highs, lows and progress towards becoming a bonafide author.
Starting the journey…
In the words of one of my favourite writers, Johann Wolfgang von Goethe: "In the realm of ideas, everything depends on enthusiasm. In the real world, all rests on perseverance." I'll need heaps of both, so let's get started.
As I blot my pen (or more realistically, power up my laptop) I consider the journey ahead. I'm sure to face the familiar obstacles along the way – writers' block, mountains of coffee cups plus welcome bouts of creative flow locking me to my keyboard as the candle burns low (writing a book = channelling 19th century novelist, obviously!).
But as most of us know, big things are often difficult to accomplish, unless they are broken into smaller chunks. Of course, this is why bite-sized learning works so well. So, I'll be charting my journey in this weekly blog and celebrating key milestones on my way to the finished article.
Why me and why now?
Through my 15+ years at the fore of the vibrant learning & development industry, I've seen the good, the bad and the ugly first hand and I'm ready to share the results! In partnership with Growth Engineering's fantastic clients, we've been able to put our views and ideas into practise. All this has unleashed armies of talent across the globe and affected massive levels of organisational change.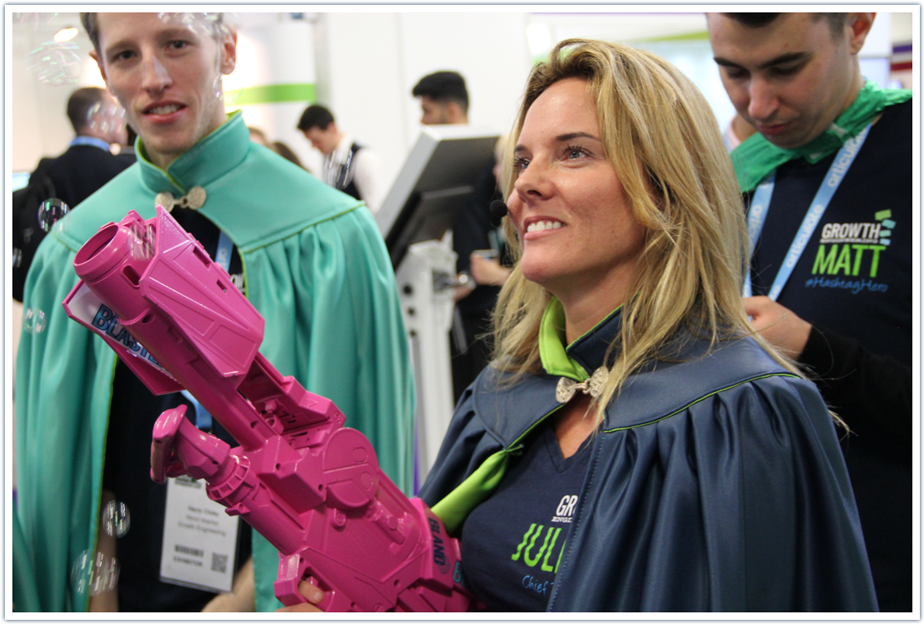 The brilliant thing is none of this is fiction! Witnessing ideas put to the test to successfully transform workforces worldwide, inspired this book. I knew this was a real life story others would want to read, because there are few things more important in the working world than keeping your staff happy, motivated and engaged.
What's it all about?
The book will be called (drumroll please!) 'Unleashing Superheroes!' – focusing on my firm belief that there's a superhero in all of us, waiting to get out. It will equip organisations, leaders and L&D professionals to recognise and harness the transformative resources within themselves and their employees. Why? Because happy employees create strong and successful organisations.
The Facts
Money can't buy you happiness and it doesn't buy you happy employees either! In fact, research suggests even if workers could decide their own pay it would not improve their wellbeing. What does motivate your workforce? We now live in a knowledge-based economy, driven by information, technology and, importantly, learning. 65% of employees say training and career advancement opportunities are the biggest drivers of their engagement and loyalty. People want to do what they love, make a difference and feel valued. In fact, the more engaged and passionate they are about the work they do, the happier they are, the longer they will stay with the company and the greater value they'll bring. So, it's clear L&D professionals play a pivotal role, by nurturing talent and establishing a working culture that creates happy, engaged employees (or superheroes!). It's a win-win all round if you get it right.
The Skinny
My book will put into writing what I've learnt over the years about what works well in Learning and Development, backed by research and real world examples. Like the best online learning, I want fun and energy to be at the heart of its pages. I'm now drafting the path the book will take to its destination. I'm encouraging as much interaction and collaboration as possible, so please subscribe to this blog, post your thoughts and suggestions and follow my progress. Wish me luck…I'll need it!
– Juliette
P.S As I'm all for learning, I'll also share any writing tips I discover along the way. Don't mention it ;).
[us_separator type="default" icon="fas|star"]
Follow me on Twitter and LinkedIn to get all the extra juicy details on unleashing your inner superheroes!