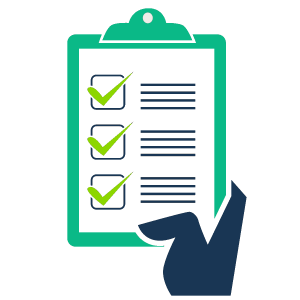 It's no secret that there are a lot of Learning Management System providers out there, and choosing the correct one for your organisation is often a costly and time-consuming process. Do you go for the cheapest? The one with the swanky website? Does it matter if they're based in the US or are UK-based companies better? How can you be sure whether their promises of fantastic return-on-investment are true or if they're off in lala land?
The best advice we can give you once you've decided that an LMS is the right option for you is figure out exactly what you want.

Why? Because you can't know whether a Learning Management System like our Academy LMS is right for you until you know the answers to the following 5 questions:
1. What do I want my LMS to do?
Quite a basic question, really! Are you looking for a way to upskill a whole salesforce? Train every employee at once? Implement an incredibly smooth and pain-free onboarding process? If yes, you're going down the right route: a Learning Management System like our Academy Platform will help you achieve these things easily. If no, you need to give your LMS satnav a smack, because it's taking you in the wrong direction!
2. What content do I want to deliver through my LMS?
By this we mean what kind of training material are you considering: videos, slideshows, full eLearning units, quizzes, spreadsheets, PDFs..? It can seem like an overwhelming choice once you get into the nitty gritty, but the thing is, you need to be sure the LMS you pick is capable of delivering what you need. So don't be shy: ask!
3. What reporting do I need?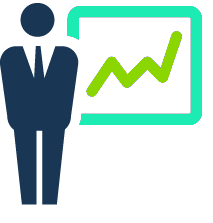 Do you need reporting on the Learning Management System to be in depth, monitoring each individual learner as well as segregating and analysing by role, department, location or time at the company? Or do you only need more basic reporting functionality, like 'Percentage of learners that passed Assessment X', or 'Has everyone taken eLearning module Y? Yes/No'? Be careful you get what you think you're paying for.
4. Who is the LMS for?
In order to choose an LMS that will work for your unique situation, you need to think about the target audience. Employees, partners, channels, distributors… Who will use the Learning Management System? We're pleased to say our Academy LMS is more than capable of adapting to many situations and will suit the needs of all kinds of learners and organisations. But then, we're not like all the other LMS providers…
5. How do I want to engage my learners?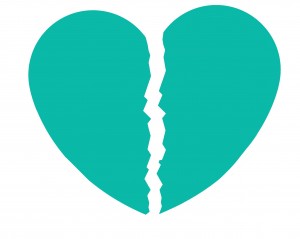 Sorry to break your heart, but what interests you may not capture your learners' attention! Just because you need to upskill them on their leadership practices doesn't mean they'll have fun doing it. It is difficult to predict how well-received a learning topic may be – although most of the time, it's a big fat fail. But there is a solution: we've discovered that the secret of engaging learners lies in making the learning journey fun. We do this by adding gamification features like points, badges and leaderboards to boost engagement and really light a fire under learners to get them learning and having fun at the same time! It's been a huge success so far… Just check out this case study of what we helped Bensons for Beds to achieve with Bensons Academy!
Once you can answer these 5 questions – or at least are aware of the options available to you – you'll be better able to approach your prospective LMS provider with what you need. And not only does it make the whole process smoother for you, but it makes our lives easier, too!
Imagine going to visit your hairdresser to get a new hairstyle, only you don't know the length, cut or colour you want! In the same way, it's best for all parties involved if you're aware of what you need – then you can make sure the LMS can match your requirements. It makes the whole process that much easier: "I need to report on individual learners as well as grouping them by division. Can you do that?" you ask LMS Vendor A. "Err," they reply. "I'm afraid not…" You know it's time to move on to the next.
"Hi Growth Engineering. I need to report on individual learners as well as grouping them by division. Can your Academy Platform LMS do that?" you ask. "Of course!" we reply. Ahhh… Easy peasy.
Want to learn more about what online learning can do for your organisation? Check out our research paper on how businesses are benefitting from eLearning:
[hs_action id="3486″]