If you've been following the GE saga on our blog, you'll already know about our huge success at the E-Learning Awards last week (be sure to subscribe to our blog so that you don't miss out on such earth-shattering news in future!). In case you missed it, we, together with GAME Retail (The UK's largest high street video game retailer), scooped the gold award for the Best Learning Management System Implementation.
We invited Craig Mills, GAME Learning Manager, along to GEHQ to chat to us all about how GAME Learning Zone (GLZ) has revolutionised the way they train their staff.
Why choose eLearning?
The retail sector is ever-changing, and this is especially true for the video game industry. With new blockbusters coming out every week, the publishers need to ensure that all of the salespeople know what they need in order to deliver a level of expertise and customer service which can't be found with online retailers.


Before launching GLZ, GAME had made some use of eLearning, but without the success it wanted. These attempts tended to start well but the learners soon found it became stale. Research revealed that what the programme really needed was a constant stream of fresh content and an engaging platform.
The start of a beautiful friendship…
In the beginning, GAME knew they wanted an eLearning solution, but they were unsure about which one to choose. It was down to Craig to pick the perfect platform and when he saw our Academy LMS with all of its gamified elements, he knew he'd found the ideal match!
[us_testimonial author="Craig Mills" company="GAME Learning Manager"] "The biggest thing for me was the Levels, Leaderboards and Badges – all of the gamification elements that came along with the platform. You were doing it head and shoulders above everyone else in the market" [/us_testimonial]
A unified solution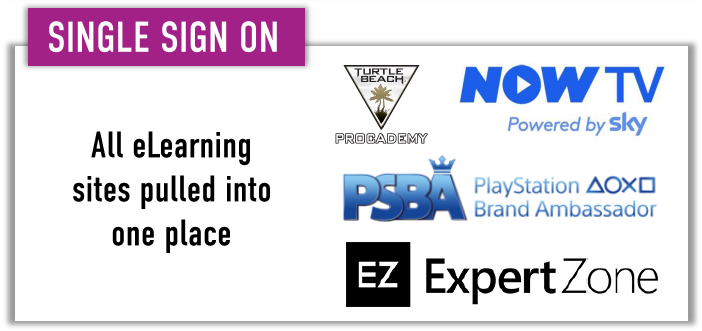 GAME previously relied on each publisher's individual training platform to deliver the product-training content. This meant that every learner needed to remember a whole list of web addresses, user names and passwords. Not only that, GAME had no actionable reporting available past branch-level.
With GLZ, we provided a Single Sign-On solution that let the learners access content from all of these different places on one platform.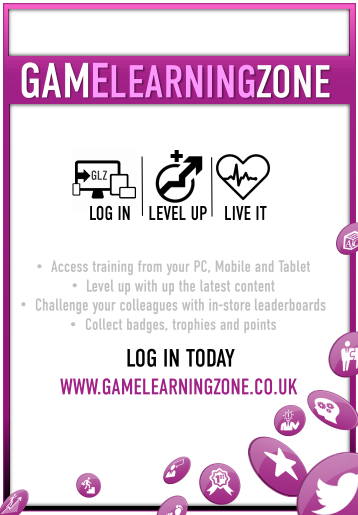 Building anticipation
After a hugely successful month-long pilot launch, GAME rolled out a teaser campaign to generate interest and build curiosity around the platform. This consisted of a series of posters displayed in all branches.
Launching the Game Learning Zone
The actual launch was staggered across three main departments – retail, head office and distribution. Every learner was sent an invitation containing their login details and once they arrived on GLZ, the level system directed them along their learning journey.
The Results
Within the first week, GLZ saw a much larger uptake than anticipated. Aside from gobbling up the content and hungrily pursuing badges, the learners posted lots of positive feedback on the social feed and it wasn't long before they'd formed a bona fide online learning community.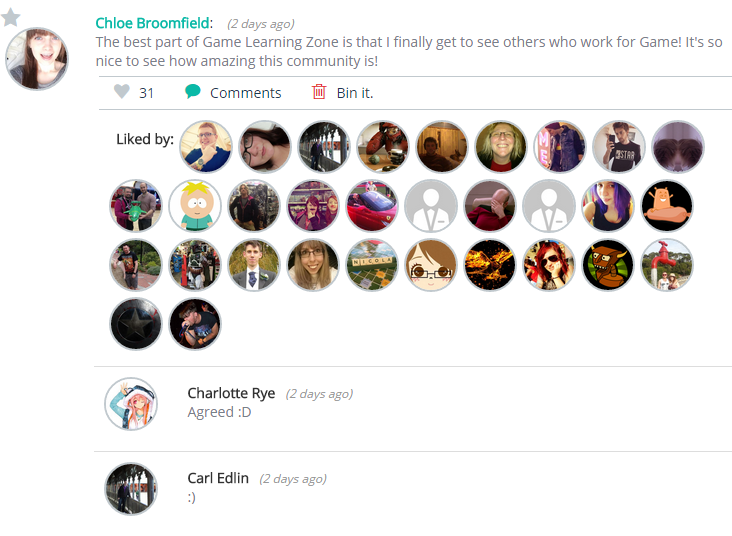 Today, after only 8 months, this massive engagement has only increased to the point where the platform is seeing almost 12,000 logins per month!
GLZ STATS
(December 2015)
[us_counter prefix="" suffix="" color="" title="Users Active" target="6385″] 
[us_counter prefix="" suffix="" color="primary" title="Average Logins P/M" target="11522″] 
[us_counter prefix="" suffix="" color="" title="Modules completed" target="87231″]
[us_counter prefix="" suffix="" color="primary" title="Modules Live" target="80″]
[us_separator type="default" icon="fas|star"]
Everybody wants a piece of the pie
It didn't take long before other parties started to see the benefit of GLZ. Using the languages function and the customisable themes, GAME staged site takeovers on their platform.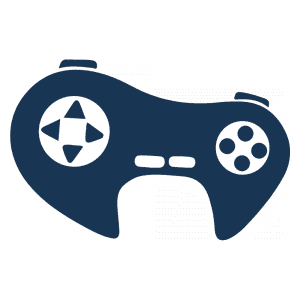 For example, to generate engagement over a new Star Wars release, the entire platform was rebranded. Here, 'learners' became 'Jedis', special Star Wars badges were created and the whole look and feel of the platform was changed to look like something from a long time ago in a galaxy far, far away!
We spend most of our time here at GEHQ working hard to make awesome online learning solutions, so it's a real treat to hear how they are actually changing the lives of so many learners. It's great to see the gamification features used to their full potential and Craig has used the power of the Academy in ways we couldn't even have imagined!
If you want to hear more about how to build an award-winning online learning platform,  you can grab the case study by clicking the button!