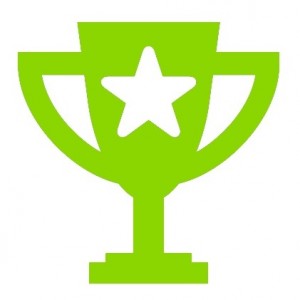 As experts at concocting engagement, we at Growth Engineering have designed our Academy LMS – the world's #1 Learning Management System – to keep learners transfixed, motivated and learning for longer.
We're a pretty knowledgeable bunch, and everything we do is informed by research and theories into learning; we've created the Academy LMS with gamification and social features because we know they work to secure engagement.
Fogg's Behaviour Model
One of the theories that powers our progress is Fogg's Behaviour Model (or Fogg's Behavior Model, if you're that way inclined). It documents how certain behaviours can be determined and, importantly for the training industry, changed. According to Fogg's Behaviour Model, the three key elements involved are:
Motivation
Ability
Triggers
When all three are provided at the same time, targeted behaviours can be determined. Think of it this way: in order to encourage a learner to finish one of their eLearning units, they need to be a) motivated, b) capable and c) triggered.
Motivation
So, firstly, how do we get our learners motivated? Well, as human beings we are motivated by the potential to satisfy certain basic needs. The needs for reward, status, accomplishment, self-expression and competition provide plenty of motivational thrust – once learners know what's in it for them and what they can get out of their eLearning, they'll be motivated to knuckle down and get it done.
Ability
Knowing a learner is capable of achieving the desired behaviour is also important. Problems arise if the eLearning is pitched too high for the learner, if it's too complicated, or if it deviates from the set syllabus. But really, no eLearning unit should be beyond the reach of the learner invited to take it. That's just bad form!
Triggers
People need to be rewarded and encouraged for their endeavours. After all, we don't work for free and when we do a good job we expect something in return. Without praise or the potential for promotion, there's no motivation to continue performing the behaviours. That's why it's so important to offer learners rewards for doing a great job. Our Academy LMS takes this idea and runs with it! It offers rewards, badges and certificates (i.e. 'gamification') as you progress, and it even recognises the effort you put in: the harder you work, the bigger and better the reward.
Gamification helps to foster a sense of meeting and overcoming challenges that is not only satisfactory in and of itself, but which also provides its own virtual rewards. These trinkets may seem insignificant at first, but they act as markers of your achievements. They have value because you worked to obtain them – you made it happen! Go you!
Feedback
One of the (many!) benefits that Learning Management Systems have over traditional classroom training is the potential for immediate feedback. There's no waiting for your teacher to mark your work and return it to you. Instead, you're informed immediately and often educated as to the correct answer. Gamification is a way of jumping on this sense of immediacy by offering the right reward at just the right moment to keep learners happy and repeating desired behaviours.
Status
Not only do the points, badges or awards that learners collect as they pass through eLearning motivate them, but they are also indicators of status. After all, the more points they have, the better – it's the thrust of any game with a leaderboard. We all want to be the best we can be, earn as many rewards as possible and bolster our status. Gamification is our chance to transcribe this basic human need onto the world of eLearning.
Want to find out more about the Academy LMS? We'd love to show you around! Just click the button below to request a demo at a date and time that suits you.
[hs_action id="7083″]