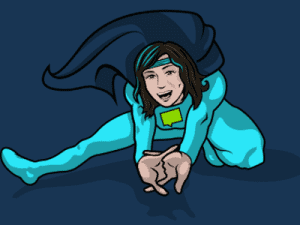 Does workplace exercise really make us happier and more productive? We decided to find out with a pre-work workout, BodyCoach HIIT style!
When did you last leave your desk, increase your heart rate or simply go for a walk? If you're office based, the answer may be hours ago. For most people, including me, it's all too easy to stay tied to our computers for most of the working day. Yet, with the average person working 92,120 hours over their lifetime and 54% of people working through their lunch break – that's a lot of hours spent sitting down!
It's clear we need to encourage more daily exercise at work to create happy, healthy teams! Why? From prolonged life, lower stress and even higher creativity – the science is clear – the sweat is worth the effort!
Top 3 Benefits of Exercise at Work:
Here are just some of the ways a little physical activity can make a positive difference to our working lives:
1. Don't Worry, Be Happy
Stress is the enemy of happiness at work. Research shows 50% of stressed employees say they are disengaged at work.
Although exercise can't solve all our problems, it is a brilliant antidote to stress and mood booster! Simply raising our heart rate releases endorphins which help us adopt a clearer, more balanced outlook. Plus, research shows people feel less calm on days without exercise, whereas their mood improves on the days they exercise.
2. Increased Creativity
Have you ever noticed how simply getting up from your desk can completely transform your perspective? I know I have! A simple walk has the power to help us think differently or solve those problems we've been slaving over all morning. A good old stretch can be all that's needed to trigger one of those awesome thunderbolt moments of creativity. Research agrees, showing this phenomena is more common than you may realise! Walking leads to an whopping 60% average increase in creativity. So, why not make your next brainstorming session a walking meeting!
3. More Productive 
Most of us know first hand, how exercise makes us feel more alert and fired-up. Less well known, is that the performance benefits associated with exercise are all about when our physical activity happens.
A recent study shows people perform best on the same day they do physical exercise, compared to people who only did exercise in the preceding month. So, when it comes to performance at work, it's the exercise we do today that matters most!
The Experiment
Never ones to pass up the opportunity for an impromptu dance-off, we decided to put the science to the test! So, here at Growth Engineering, we set out to discover whether a little morning exercise really can benefit our working day.
We pooled suggestions for our first ever 'Pre-work Workout'. The winner was…
Joe Wicks (aka the BodyCoach) HIIT Workout!
Joe claims his HIIT routine is 'an office worker's best friend' because you can do the 20 minute workout anywhere. No equipment necessary! Everyone at Growth Engineering was invited to get involved or lend their moral support. All that remained was to channel our inner Joe Wicks, dust of our sweatbands and work out… Here we are in action!
The Results
Well, the results are pretty unanimous – we all loved the 'pre-work workout' and want to make morning exercise a regular part of life at GEHQ! It was a superb way to start the day together. I loved seeing everyone having fun and motivating each other. Here's what some of team had to say:
Developer, Seeta, said: "The exercise woke me up and I feel more energised. When I saw everyone else doing it, it made me want to get involved. It wasn't as hard as I expected – it was fun! I want to do it again tomorrow!"
Customer Excellence Manager, Gareth, said: "I already feel more alive than I have all week!"
Content Writer, Matt, said: "It's better than a morning coffee."
Researcher, Hayley, said: "My legs ache! But I do feel like the exercise has made my whole day more productive. I want to do it again!"
My Tips for Team Fitness
It doesn't matter how large or spread out your teams are, there's always a way to encourage company-wide fitness. Here are a few of my top tips to spread healthy habits throughout your organisation:
Invite employees to share their own fitness tips on the LMS message boards.
Banish the deskbound-lunch, by giving virtual rewards, such as Badges, to those who go outside for a walk or use the break to exercise.
Add a little extra incentive and give employees the option of trading their virtual rewards for real world healthy benefits like sports shop vouchers.
Set team challenges, such as seeing who can walk the most steps per week. Up the ante by inviting staff to compete for top spot on the LMS leaderboards!
You can use learning apps to send reminders directly to your employees' phones, inspiring them to stretch, move about or go for a walking meeting.
Whatever you do, make it inclusive and social! Empower your teams to organise their own pre-work exercise regimen and spread the word on the company LMS!
Final Thoughts
Our morning workout showed me, it's not just exercising that makes us happier and more creative. It's doing it together! Exercise at work is about far more than simply getting lean or acing the HIIT workout. It's about supporting each other to develop new skills, confidence and healthy habits. It's about having fun together and creating a healthy work culture where everyone feels able to get involved!
Here at GEHQ, we're making the pre-work workout a regular occurrence. So, next time you see us we'll all look like Olympians (or at least a lot healthier!) and feel as just powerful.
P.s. I'd love to hear how you and your teams stay fit and active at work.
These themes and more are explored further in my upcoming book about Unleashing Superheroes in your organisation. Sign up to our blog below to stay up to date on all the juicy details.
[hs_action id="16865″]