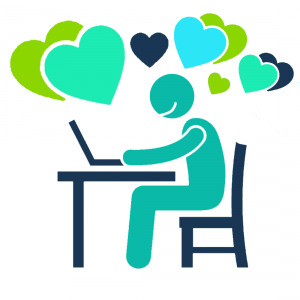 Do you want to deliver a flexible training programme to a geographically-dispersed workforce? Would you like to slash your Learning & Development budget without skimping on quality? Growth Engineering's Academy LMS is the answer.
In simple terms, the Academy LMS is an online learning portal through which you can launch and track eLearning courses. Your employees can log on, take eLearning units, blitz tests and prove they know their stuff.
But there a few differences with our Academy LMS that sets it apart from other Learning Management Systems around. Our dynamic platform allows you to…
Deliver and manage all types of learning.
Monitor and report on the progress of learners.
Develop and promote learning communities within your team.
Reduce the time it takes to implement your training programme.
Engage learners in their training programmes through gamification.
Encourage social learning, which taps into the 90% of learning which occurs outside of 'formal' training.
We're passionate about making learning fun and engaging for learners. How else can you be sure they will log onto their LMS and take the darned learning course!?
When learning is made fun, learners are so much more engaged and motivated. And research shows that the more we enjoy something, the more active our brains are – and the more active our brains are, the more we are able to take in and learn. It's a win-win situation for both learners and L&D professionals alike: the L&D manager gets a pat on the back from their senior management for doing a great job and securing fabulous return on investment, and the learner gets to enjoy their learning journey, rather than feeling pressured into it!
Watch the video below to find out more about what the Academy has to offer, then scroll down to download a free white paper that will show you how you can make your training programme fun too!
[hs_action id="6973″]