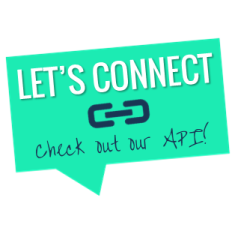 Worried about how time-consuming, tricky and just plain dull it might be to add your database of employees or members to our Academy so they can become the best thing since sliced bread?
Worry no more: Growth Engineering's API is here to help you with your LMS integration!
Our API
The API – that's Application Programming Interface – allows you to connect to our Academy LMS from your company's existing application. When it comes to LMS integration, the Academy API is a library of every possible function that Growth Engineering's Academy platform can perform – and that's a lot!
Adding & Removing Learners
You can extract data from our platform and use it yourself and it makes adding, amending and deleting learners a breeze, as the API can interact directly with your own applications – like your database of employees, for instance.
CRM Integration
So what can you do? Well, say you want to transfer your users to the Growth Engineering Academy Platform from your CRM system. Using Growth Engineering's API you can automatically populate the user database on our LMS within seconds. Or what about if your CRM is handling subscription/payment data for courses? It can connect to the API upon received payment and then register the user for the course. And when a new employee is registered on your HR system, the API can automatically create an account and assign induction content. It really takes the strain out of keeping up-to-date with employees!
Simple LMS integration
Why use the API? For one, if you've got an existing application within your company, it seriously simplifies setting up your Academy, and it allows you to keep on top of all the nitty-gritty admin duties. It allows you to tailor autonomous updates, so your applications and the Academy are never out of sync. You can capture and report data via the API which can be managed and used in bespoke ways that would be unavailable through the Academy in normal circumstances.
Secure Access
The API is indeed a powerful tool, but don't worry: security is important to us, so only authenticated parties will have access to it. This authentication process ensures that all data on the relevant platform is protected, and data loss is prevented. Phew!
Want to know more? Just click here to find out about our integrations.