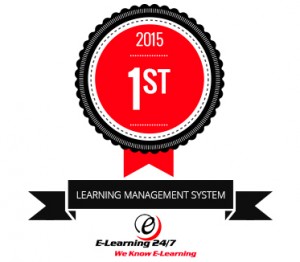 Drumroll please…
Growth Engineering's Academy LMS has been ranked the #1 LMS in the entire universe!
Ok, technically it's the best LMS in the world, but that's still a pretty awesome feat, right?
eLearning expert Craig Weiss – yep, the same one who will be joining us on our stand (Stand 150) for three talks at Learning Technologies – reviewed hundreds of Learning Management Systems and came to the same conclusion that we've always known to be true – Growth Engineering's Gamified Social Academy LMS is the best, most incredible, most jaw-dropping, most fun and most engaging LMS in the solar system!
And, according to Craig, it's not hard to see why.
Craig highlights our 'extraordinary' service and support, 'commitment to push the envelope' and 'monthly updates with enhancements and feature sets, rather than tweaks' that most LMSs release.
Pretty neat, right? If you're interested in reading more, check out Craig's website here or download his report here.
And don't forget, Craig will be joining us on Stand 150 at Learning Technologies on 28th and 29th January! He'll be hosting three talks, two on day 1 and a final talk on day 2. Click here for more information.
If you want to see for yourself just why Growth Engineering's Academy LMS is the best in the world, why not take a tour?
[hs_action id="7083″]