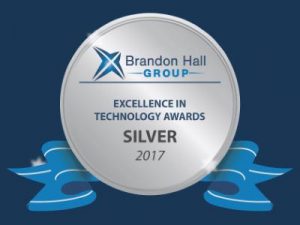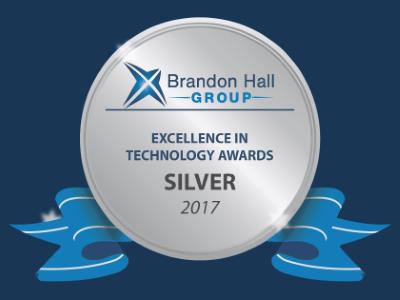 We've only gone and won another award, our 10th this year! This time we partnered up with our amazing client, Craneware, and entered the Brandon Hall Excellence in Technology Awards.
The big announcement came on Thursday 14th December, via a webinar. We learned that we had won a silver award in the (deep breath) Best Advance in Learning Management Technology for Small and Medium-Sized Businesses category!
---
A panel of independent senior industry experts, and Brandon Hall Group senior analysts and executives, evaluated the entries based upon the following criteria:
Product: What was the product's breakthrough innovation?
Unique differentiators: What makes the product unique and how does it differ from any competing products?
Value proposition: What problem does the product solve and/or what need does this product address?
Measurable results: What are the benefits customers can expect to experience as a result of using this product?
The range of entries was a big eye-opener for Mike Cooke, Chief Executive Officer of Brandon Hall Group:
"Our technology award winners are truly outstanding and set a high bar for others. We have learned a great deal from what they have accomplished." 
Rachel Cooke, Chief Operating Officer of Brandon Hall Group and head of the awards program was happy to see that learning technology is providing real solutions for real challenges:
"The technology innovators who won Excellence Awards this year were focused on providing users with a better overall experience. This is what our research says employers want, and our award winners are leading the way."
This is great recognition for everyone involved, as we worked extremely hard to ensure that Craneware Academy reflected the Craneware brand, and engaged all their employees. The scale of this achievement wasn't lost on Issy Urquhart, Craneware's Chief People Officer:
"We are thrilled that Craneware Academy has been recognised at the extremely competitive Brandon Hall Excellence in Technology Awards. We've been working closely with Growth Engineering over the last five months to build a learning management system that accurately reflects our brand and actively engages our employees in the UK and US.
Craneware Academy has significantly improved our onboarding process, whilst also establishing itself as a resource hub for supporting and improving on-the-job performance, helping our team to meet their individual goals and objectives.
We are also looking forward to rolling Craneware Academy out to our customers in January 2018, so we can provide our audience with high quality product training, which will be available on demand."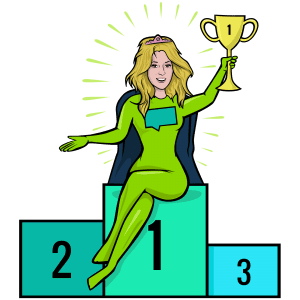 Our very own Ideologist in Chief, Juliette Denny, was also over the moon:
"This is amazing news! I'm so delighted for the team at Craneware, who have made a conscious effort to ensure their platform actively engages their learners. Their success in the endeavour is reflected in this award. Congratulations and here's to an even better 2018!"
Overall, this is a great accomplishment for everyone at Craneware and for us here at Growth Engineering! We're super excited to see what the future has in store for Craneware Academy and to continue taking the awards world by storm!
If you want to see what our other clients have achieved, check out our library of success stories here!