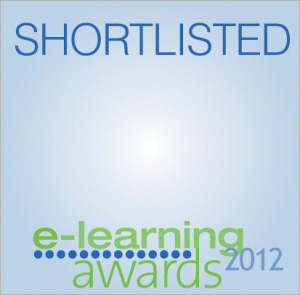 Growth Engineering are delighted to announce that they have been shortlisted for two e-learning age Awards. These are the most highly sought after awards in the eLearning industry, and judges have 'toiled' to whittle 200 hundred entrants into what they describe as 'the best shortlist yet'. We are thrilled to be a part of it.
The two awards are 'Best online distance learning programme' and 'Best use of rapid eLearning content'. Check out the full shortlist at the e-learning age website.
The 'Best use of rapid eLearning content' award shortlisting revolves around the ability to respond quickly to organisational requirements and create online learning content that engages and entertains, without sacrificing quality. We are particularly proud of our Genie HTML tool, which allows us to make the development process slicker and more effective, whilst creating a higher quality product.
'Best online distance learning programme', concerns Growth's ability to trigger organisational development through engaging content, opening ports of communication and encouraging collaboration. We are delighted to have been shortlisted alongside some of the industries' brightest and best.
Results will be revealed on November 8th, following a glitzy champagne reception at the London Marriot Hotel. It is the eLearning industries' equivalent to Oscar night and we will certainly want to make a big impression on the red carpet. Keep your fingers, toes, and all manipulatable digits crossed for Growth Engineering. We will let you know the results as and when they arrive.
[hs_action id="3482″]