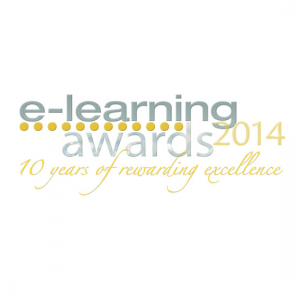 We were overjoyed in September when was announced that Growth Engineering were shortlisted for FIVE prestigious E-Learning Awards. It came hot on the heels of gaining three Brandon Hall Excellence Awards (read more about that here), so you can say that September was a great month for us!
The E-Learning Awards is put on by e.learning age, the company behind the excellent e.learning age magazine, which we've featured in a fair few times. The E-Learning Awards ceremony is always a great event, but this year may surpass the others as the Awards will be celebrating its tenth anniversary.
Let's take a look at the five E-Learning Awards we have been shortlisted for:
Best e-learning project: UK private sector (in association with Bensons for Beds)
We created Bensons Academy with Bensons for Beds, Britain's largest bed retailer with over 270 stores and 1,800 employees. The Academy boosted employee engagement, reduced attrition rates from 50% to 23% – saving the company £1,350,000 a year – and reduced training costs by £500,000.
Best online distance learning program (in association with Azlan Tech Data)
Growth Engineering and Azlan (the Enterprise Specialist Distribution division of Tech Data, wholesale distributor of technology products) came together to create Tech Data Academy, which was an incredible success. The results speak for themselves: one individual who received sales training delivered an increase of 678% in sales across six different customer accounts – a truly remarkable feat – and proactive users on the Academy outperformed inactive users by 75% in terms of sales growth.
Best Learning Management System implementation (in association with Brakes)
The Brakes Change Academy was created to smooth the process of a company-wide systems change within the organisation. Following the training, employee knowledge of systems change increased by a whopping 90%.
E-Learning development company of the year
E-Learning Age outstanding learning organisation award
As you can see, there's a lot to be proud of!
Juliette Denny, Managing Director of Growth Engineering, said: "It's fantastic that our clients are being recognised in this way – we may lay the foundations by providing the technology, but it is our customers that truly push their Academies forwards and secure success. We're delighted to be recognised alongside them, and as for our individual award shortlistings… Well, we won Silver in E-Learning Development Company of the Year last year, so it's spectacular to be shortlisted again!"
The results will be announced at an exclusive gala awards evening on Thursday 6th November, so keep your eyes peeled for updates! We'll be Tweeting during the event using #elawards, so don't forget to follow us: @growthengineer
Want to find out more about what we can do for your organisation? Download our white paper by clicking the button below!
[hs_action id="6973″]