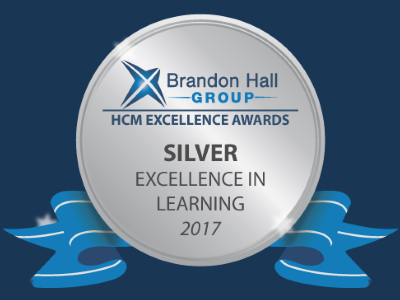 Hard Rock International Win Brandon Hall Award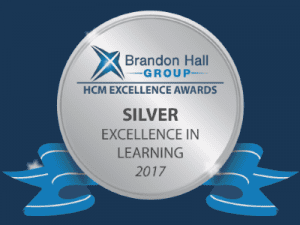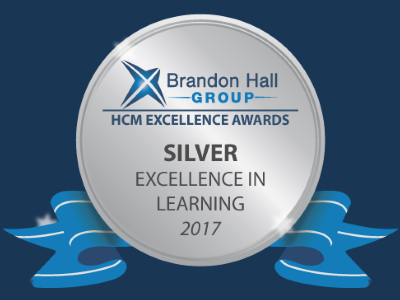 Here at GEHQ, we've been channelling our inner rock stars, clinking glasses of superhero soda (on-the-rocks!) and rocking all over the world in head-banging elation! What's come over us, you may wonder?! No, we haven't been possessed by the Woodstock headliners of summer '69.
We're celebrating our awesome client, Hard Rock International, who've won big at the Brandon Hall Group Awards 2017! Hard Rock took home the Silver Brandon Hall Excellence Award for Best Advance Learning Technology. They achieved the gong for using our gamified learning platform, The Academy LMS, to transform their training, from grey and unpopular into a learning sensation of rock star proportions!
The Academy LMS is our social learning management system, named #1 NextGen LMS in 2017 by industry expert Craig Weiss. The LMS uses gamification features to engage learners and encourage return-visits.
---
The Awards
The prestigious Brandon Hall Excellence Awards, now in their 23rd year, are the Grammys of the learning industry! The Awards recognise the best learning solutions taking the world by storm right now. This year, judges were looking for learning solutions which created positive organisational change with measurable results. Hard Rock did just this, with The Academy LMS!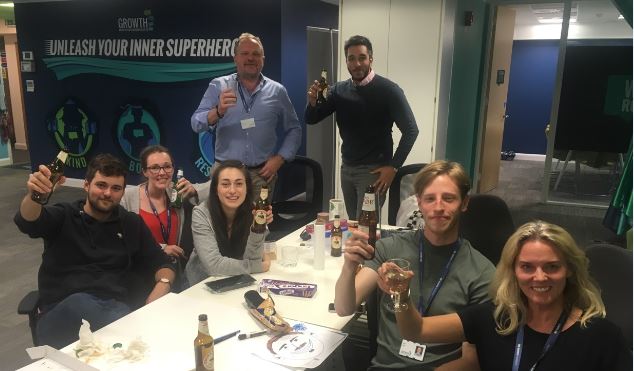 The Transformation Story
Prior to implementing The Academy LMS, Hard Rock's training platform was struggling to engage learners and pull in the crowds. They needed a new LMS that would rock their learners' world!
Hard Rock's vision was to create a new online learning platform that would engage employees across their wide range of business areas. One of their key goals was for 80% of their employees to use the new LMS for all their training needs.
Growth Engineering worked closely with Hard Rock to design a learning solution that met their goals and more! Together we created Hard Rock's awesome new LMS, with an equally awesome name….drumroll please…
'The School of Rock'!
The School of Rock
Since its launch in 2016, The School of Rock has seen unprecedented success, outstripping all expectations for employee engagement levels. Engagement with the company's compulsory and voluntary training has skyrocketed. Take up of Hard Rock's voluntary courses alone increased by over 100%. Customised learning pathways on the new LMS mean learners can now find the right training to meet their needs.
The School of Rock's social learning features, including the live chat and message board, have also been a huge hit with employees. Both franchisee and corporate teams now use the LMS to have valuable conversations, sharing knowledge and expertise (plus the occasional joke or inspirational quote) throughout the company.
The Reason It Rocks?
The success of Hard Rock's new LMS is down to the Epic Meaning, social learning and gamification features which run throughout The Academy LMS. Learning Developer at Hard Rock International, Angela Leavell, said: "We really enjoyed The Academy LMS's advanced social and gamification features, that helped promote online learning and increased engagement."
Everything on The Academy LMS can be customised to fit the company brand and employees' needs. Hard Rock have taken full advantage of this to create a musical theme which runs throughout their learning platform. Everything from the LMS name to the levels and badges share this theme. For example, employees progress from the LMS's first level, 'Shower Singer', to the top level, 'Festival Headliner'. These features add layers of meaning which help the platform and content resonate with employees' day-to-day working lives. Small, yet powerful, touches like this bring the LMS to life and engage employees with the training.
Combined, these powerful features keep learners coming back for more! After all, 'they don't wanna miss a thing' on The School of Rock!
---
Our Ideologist in Chief, Juliette Denny, took a break from an epic air guitar solo to give us her thoughts: "The School of Rock is one of those learning platforms you see and immediately feel excited by. Hard Rock embraced everything The Academy LMS has to offer and really made it sing – creating a stunning platform that Hard Rock's teams flock to and actually want to use. Everyone, here at Growth Engineering, is thrilled to see Hard Rock's awesome LMS recognised with this prestigious award. Congratulations Hard Rock!"
Sign up to our blog below for regular tips on how you too can rock your learners' world.
[hs_action id="16865″]