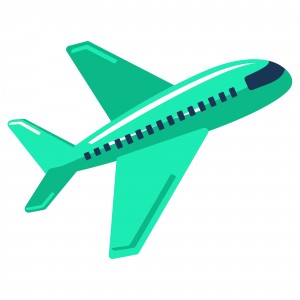 We're donning our cowboy boots and Stetsons and going on an American adventure – Juliette, our Chief Ideologist (aka Managing Director), has been invited to speak at the NextGen LMS event in Austin, Texas next week!
Our multi-award winning Academy LMS – a gamified social learning portal that helps clients create vibrant, engaged learning communities that transform organisational performance – was recently ranked the best in Europe, so attending NextGen LMS in the US is an obvious and super-exciting step for us.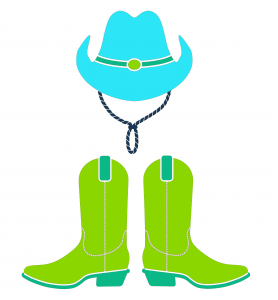 We'll be touching down next week and can't wait to get started! The event begins on Wednesday 18th June and lasts until Friday 20th, and Juliette will be speaking at 5.15 pm on the first day, directly after eLearning expert Craig Weiss (yep! The one and only!).
Juliette has spoken at learning conferences and events in the past, like the 2013 World of Learning Conference and Exhibition, but this time she's focusing on a new, exciting topic that stems from the upcoming launch of our new Academy LMS. Entitled, 'It's all about the learner: Advancing Learning Management Systems to balance formal and informal training,' Juliette's talk will explain how most Learning Management Systems only track 'formal' training, while 'informal' training – which is actually where 90% of our knowledge comes from – is overlooked. She'll focus on how we can improve our Learning Management Systems to tackle this problem and bring informal learning back into play, adding gamification functionality to create a collaborative culture of active learning and implement social learning to balance informal and formal learning.
Juliette said:
"The ethos of NextGen is very close to my heart – Growth Engineering's mission is to wage war on dull online learning and empower people to unleash their full potential, so I'm excited to attend and show people that learning doesn't have to be boring and lonely."
We'll also be launching a new version of the Academy during the event to coincide with Juliette's talk on informal learning and social gamification. Version 4.1 of the Academy Platform will contain key new functionality to help organisations galvanise around sharing knowledge and promoting, tracking and storing informal knowledge.
"We recognise that while traditional, formal learning is recognised and most LMSs report on it, social learning and informal knowledge are often overlooked,"
said Juliette.
"Version 4.1 will delve further into social and informal learning and monitor the incredibly important 90% of learning that doesn't occur through formal channels."
You can find out more about the new features by viewing the videos: 'My Insights' and 'Interactive Classrooms'.
Juliette's talk will follow straight on from that of Craig Weiss, eLearning industry analyst and founder of elearninfo247.com, who was voted second most influential person in the world for eLearning. His recent LMS rankings put Growth Engineering's Academy Platform LMS in the number 2 spot in the world, and as it is the highest ranking LMS with gamification features, that makes it the best Gamified Social LMS in the world.
Juliette added:
"We're waging war on dull online learning by creating a fun user experience that is not only enjoyable, but which really works to engage and motivate learners to take an active role in their own development. The future of learning lies in social knowledge sharing, and it's an exciting time for Learning and Development personnel everywhere."
Will you be at NextGen LMS? Make sure to find the Growth Engineering team at the event and say 'Hello!' to get your hands on a special badge. See you there!
Sign up to take a tour around the world's best Gamified Social LMS by clicking the button below!